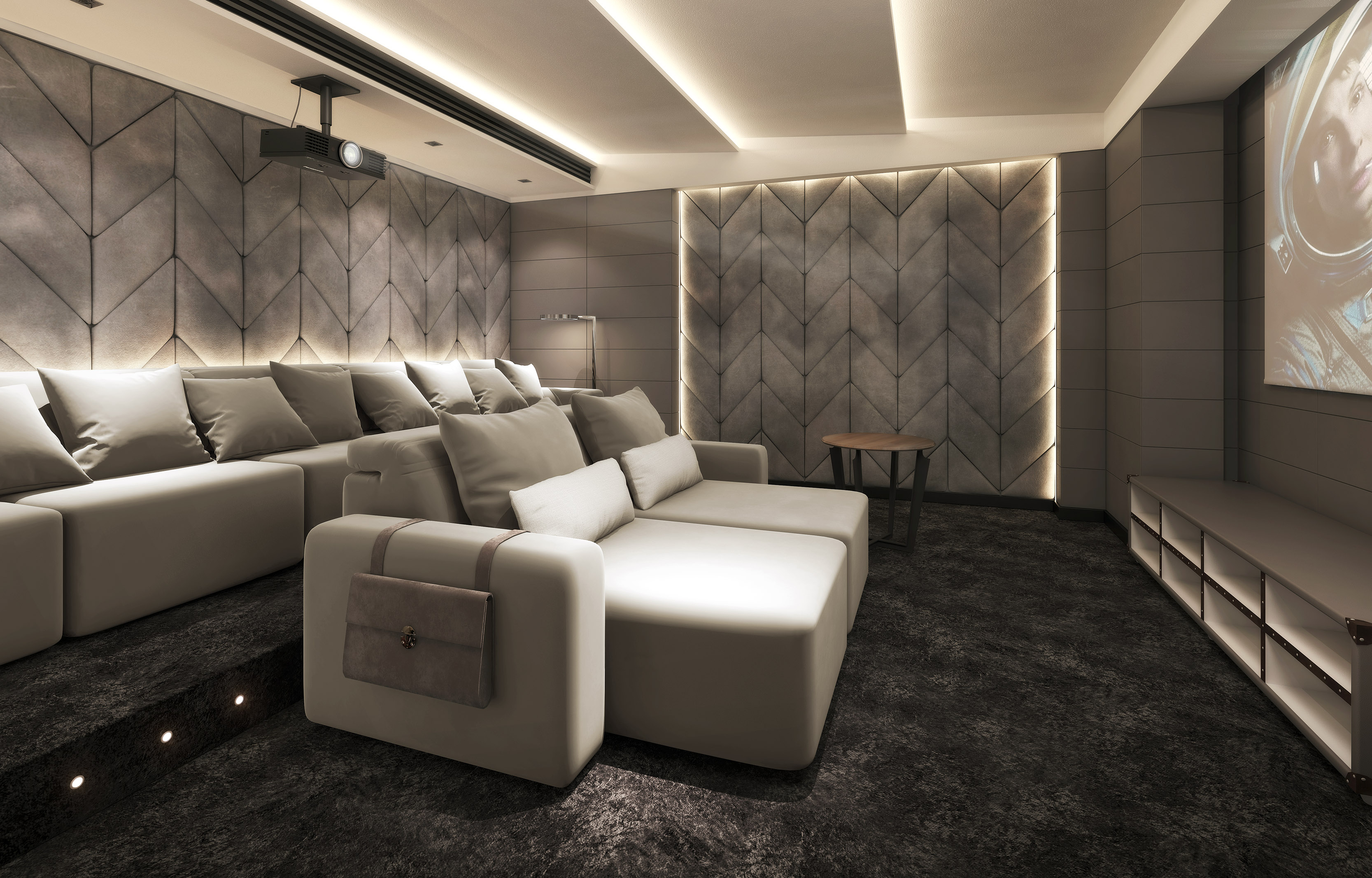 Luxury Home Cinema Seating & Bespoke Home Theatre Seating
When it comes to a home cinema room and in particular luxury home cinema seating, our designs are no different from our other creations. We always strive to question the accepted norms of traditional design. 
Prevalently you will find home cinema rooms and home cinema seating that merely caters for the masculine 'boys toys' clientele. However, there is very little on the market that is conducive for making a home theatre aesthetically suitable for a family room.
This is not to say that we have anything against leather clad cinema rooms and recliner chairs and basement man-caves. In fact, some of our favourite projects have been such rooms. However, our goal has always been to craft furniture that is adaptable enough to suit everyone's propensities. We believe our range of home cinema furniture meets this goal.   
---