Here you will find both contemporary and classic dining room tables and dining room chairs.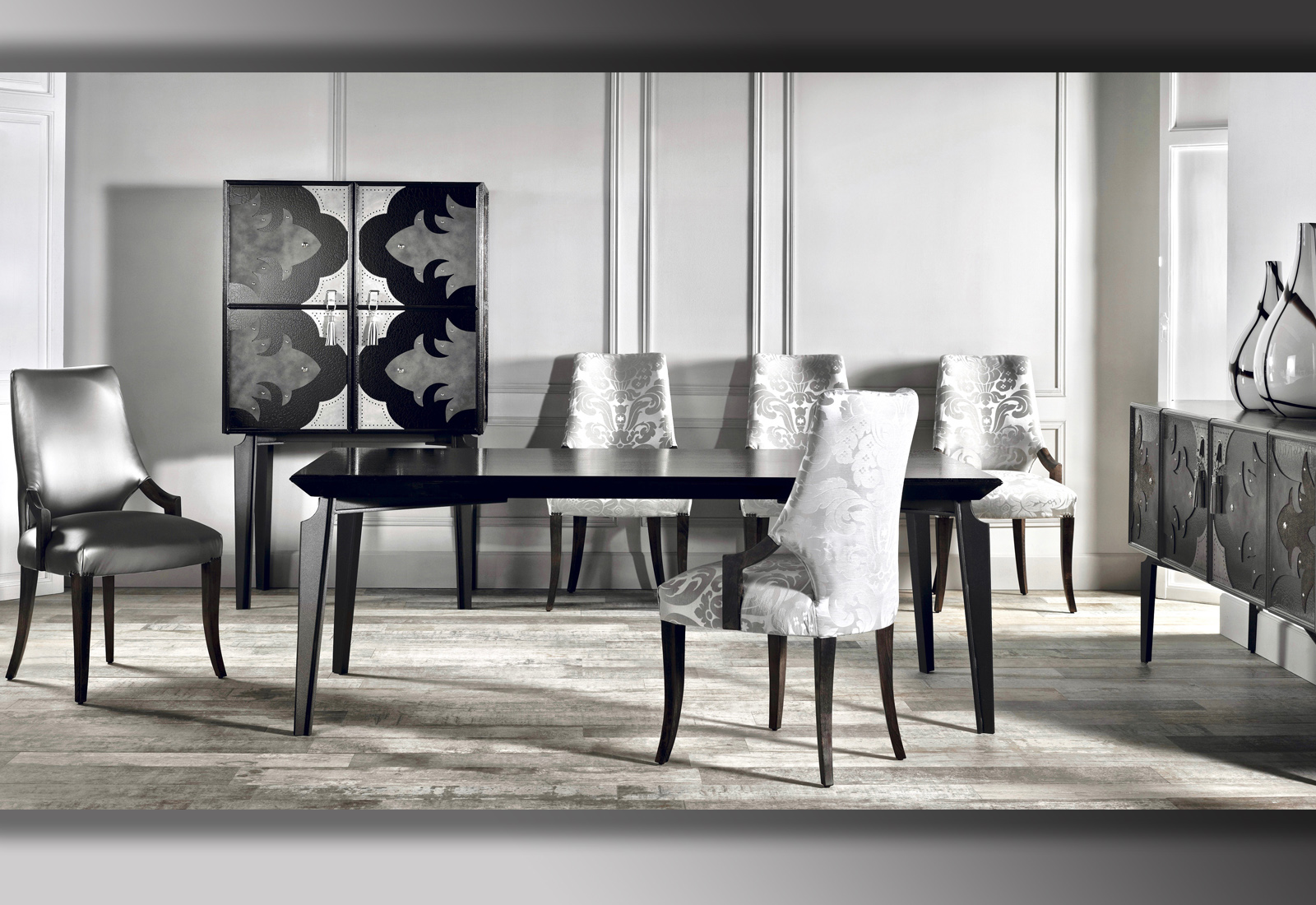 LUXURY CLASSIC AND CONTEMPORARY DINING ROOM SETS
Enjoy perusing both our traditional and contemporary dining room sets. All of our ranges are amazingly adaptable and we can craft almost any size or shape that you might wish to conceive.
Our Traditional dining room tables and sets create immense power in a room and can be enveloped in precious veneers and gilded with gold and silver leaf. To create a spectacular marble dining table you can choose between our range of marbles numerous stones. These pieces really make a statement.
Our modern dining room sets are perfect for those looking for clean and strong lines in their abode. We have a wonderful array of contemporary dining chairs and modern dining tables and even our traditional ranges can be transformed using a modern upholstery.   
MASTER CONTEMPORARY DINING ROOM SET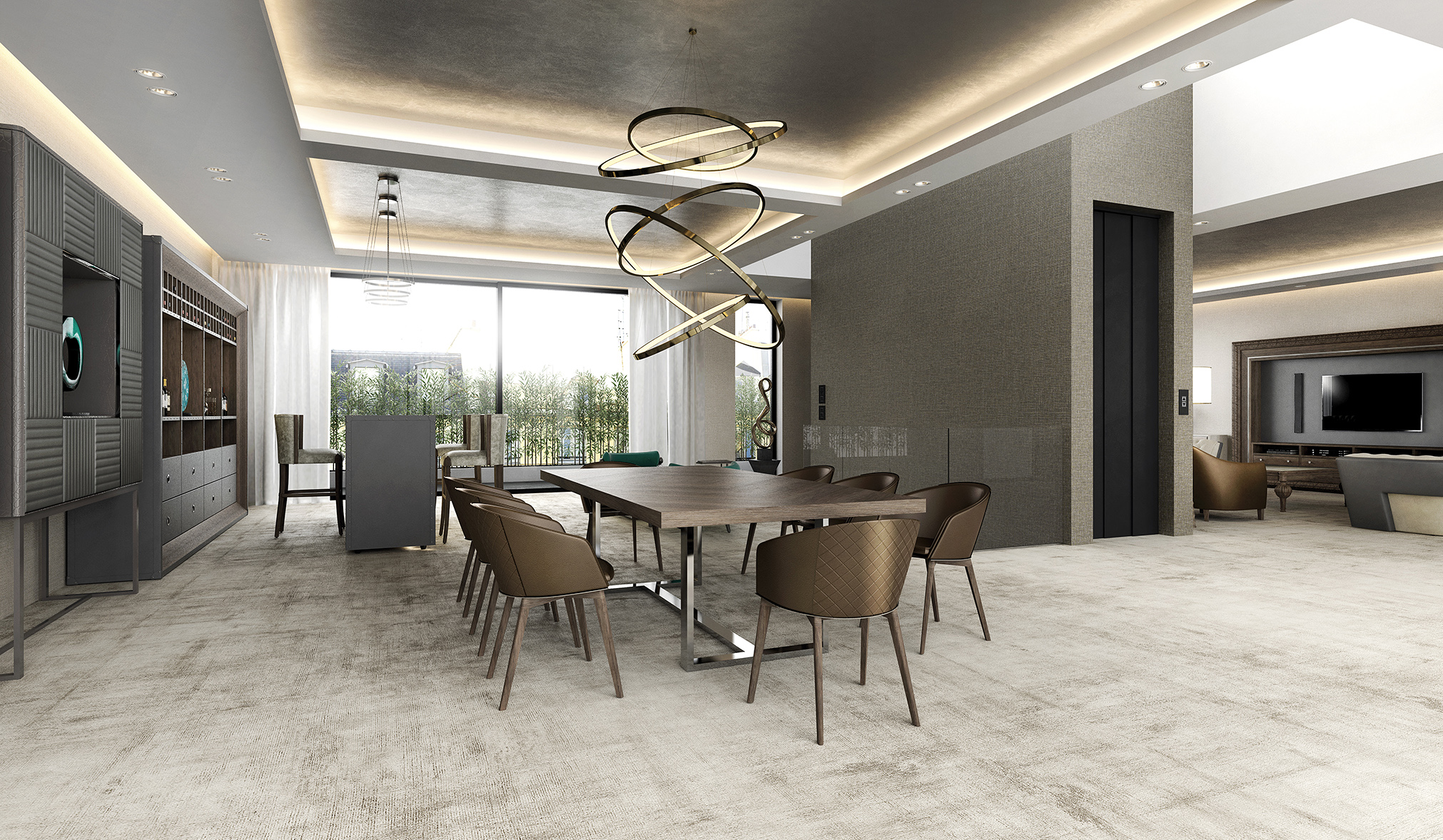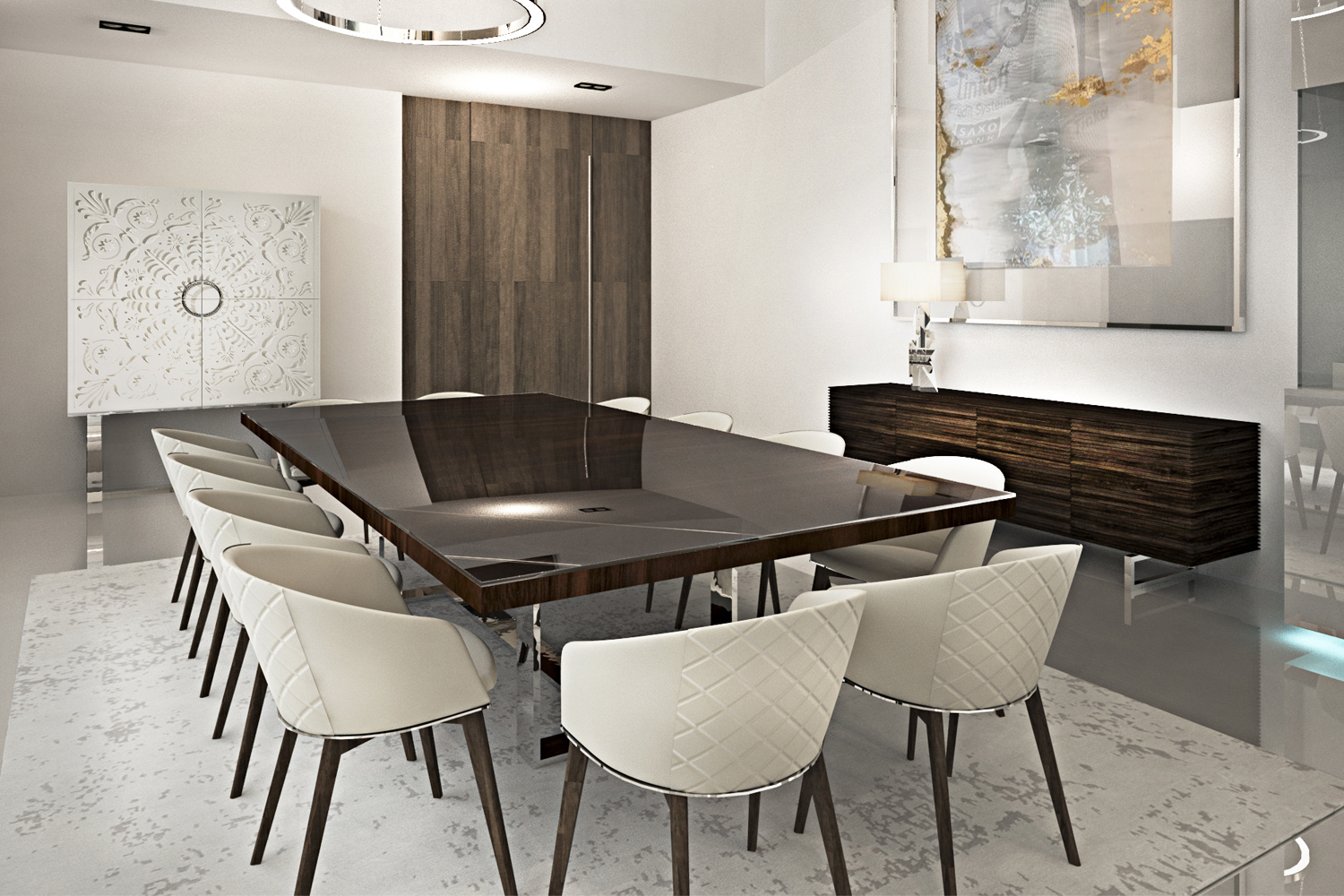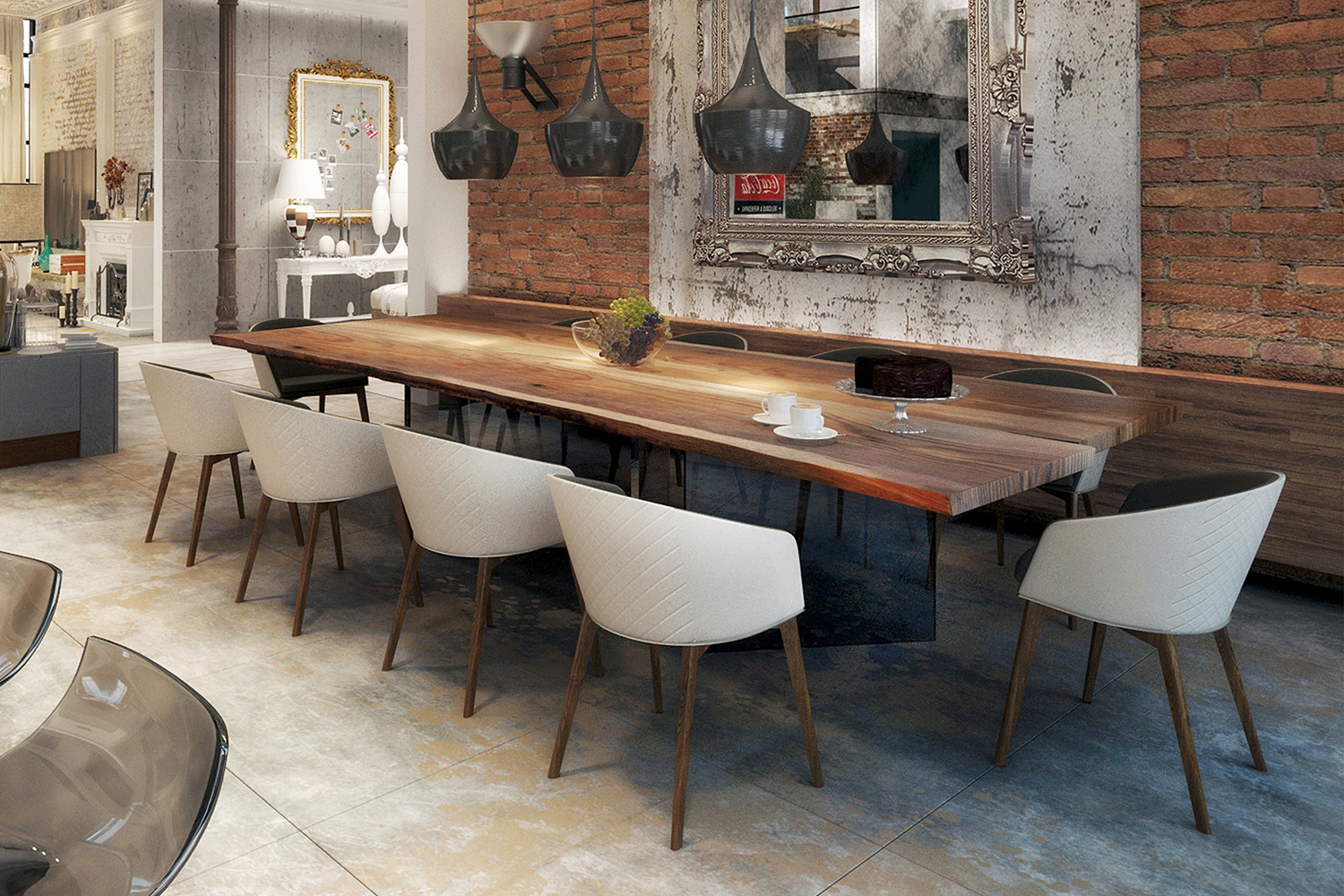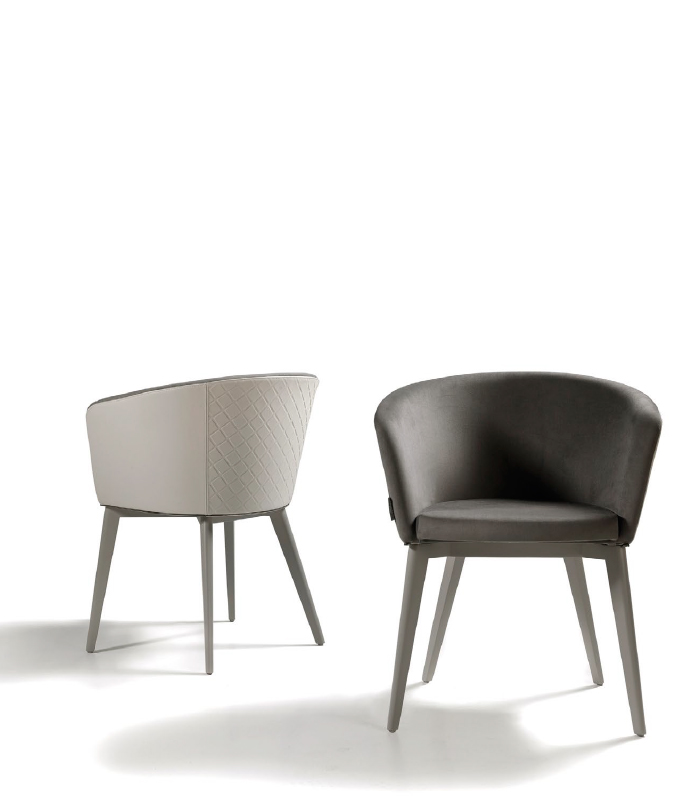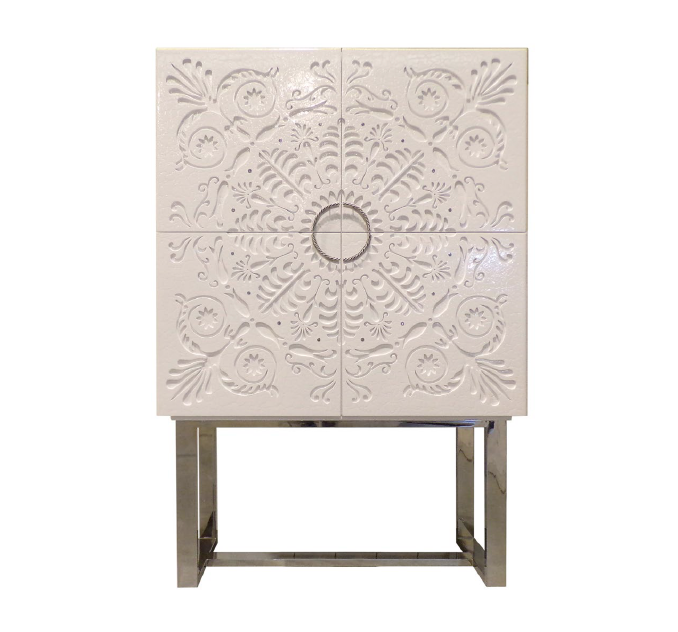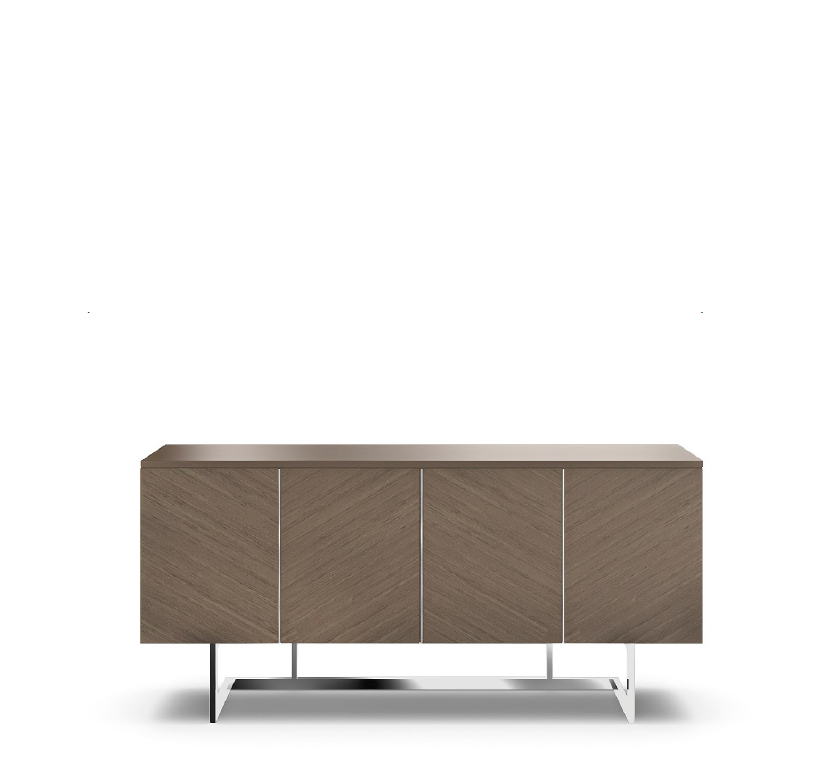 MASTER
 Contemporary Dining Chair
ALEXANDRA

 Contemporary Cabinet
LAUREN
 Contemporary Sideboard
VALENTINA CONTEMPORARY DINING ROOM SET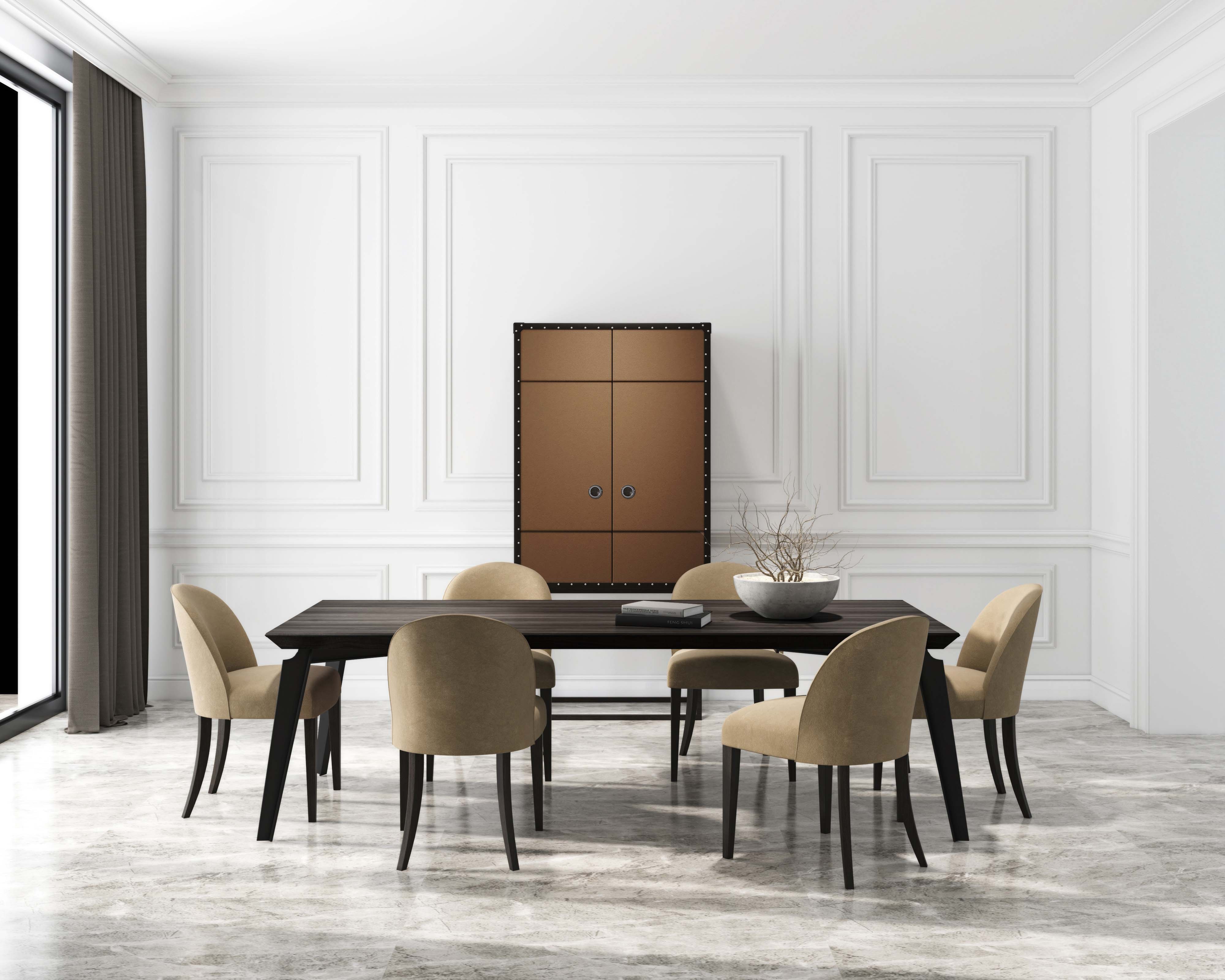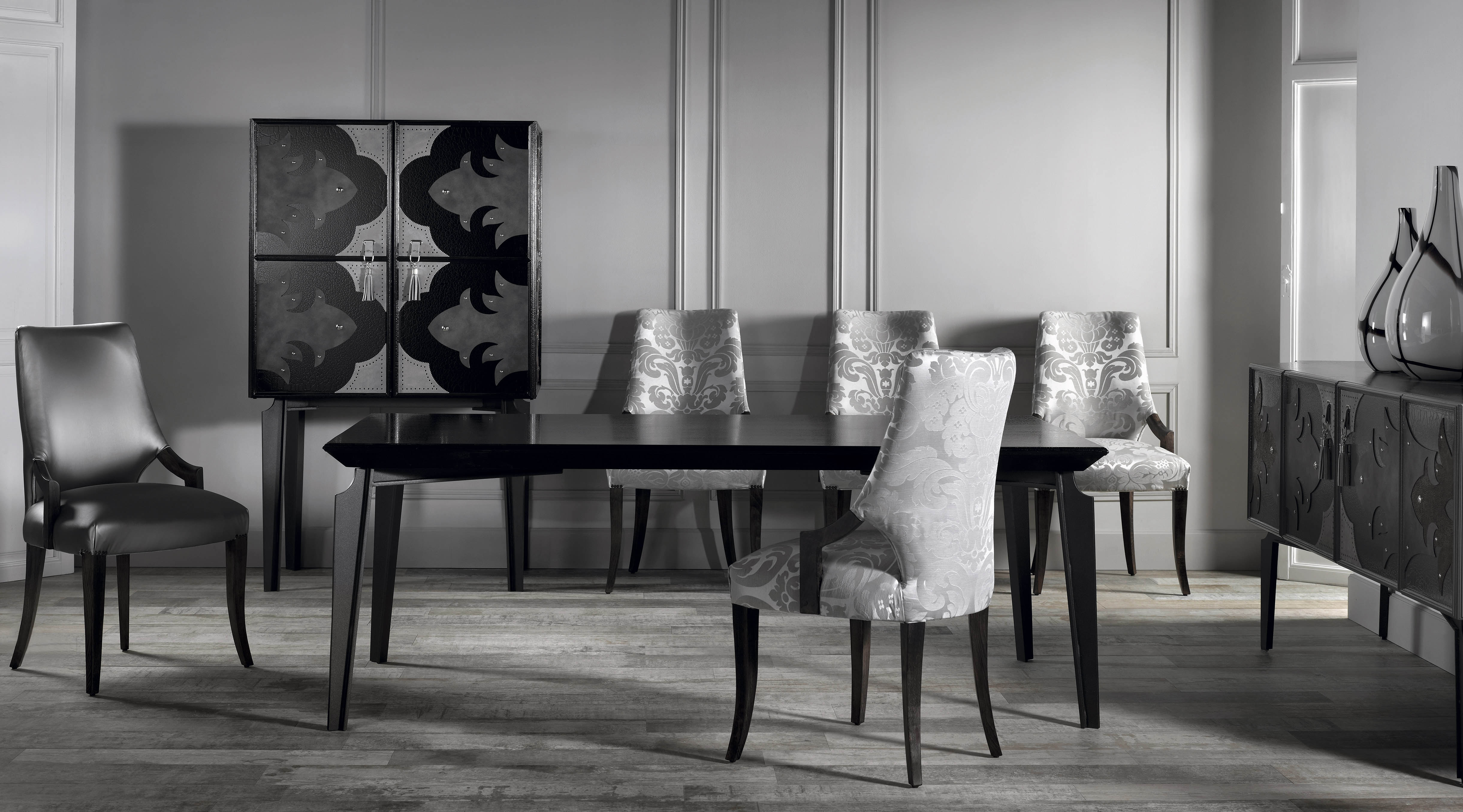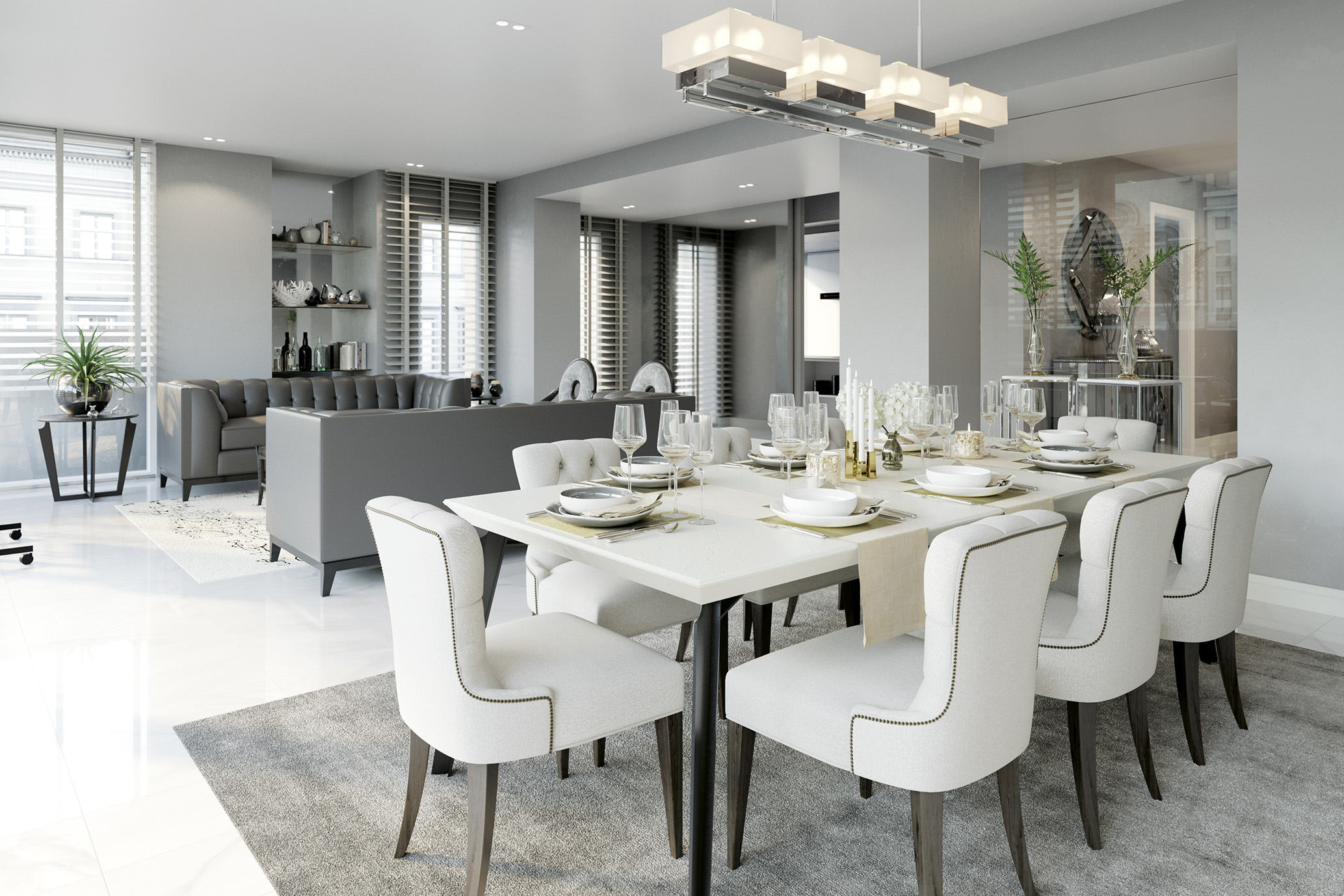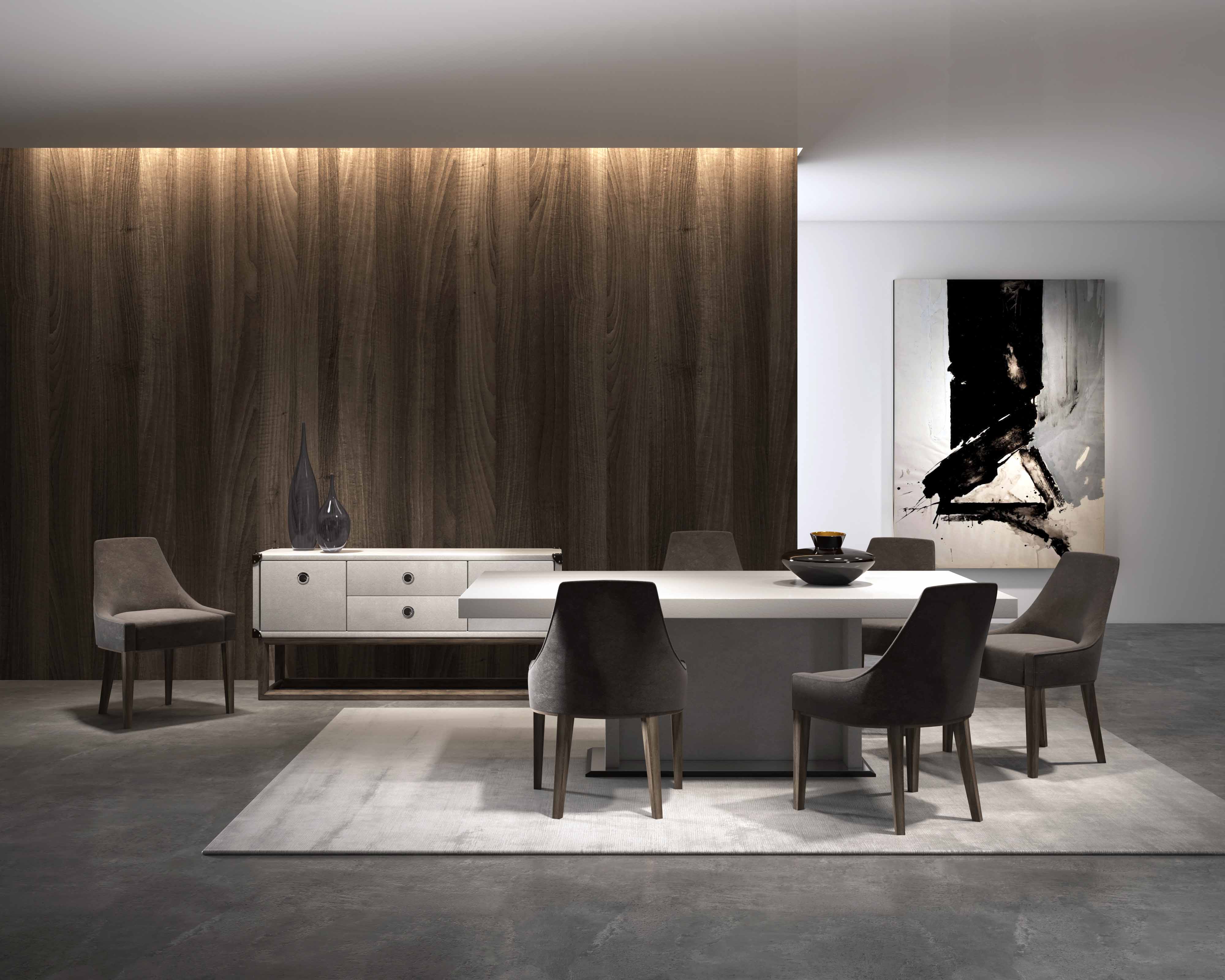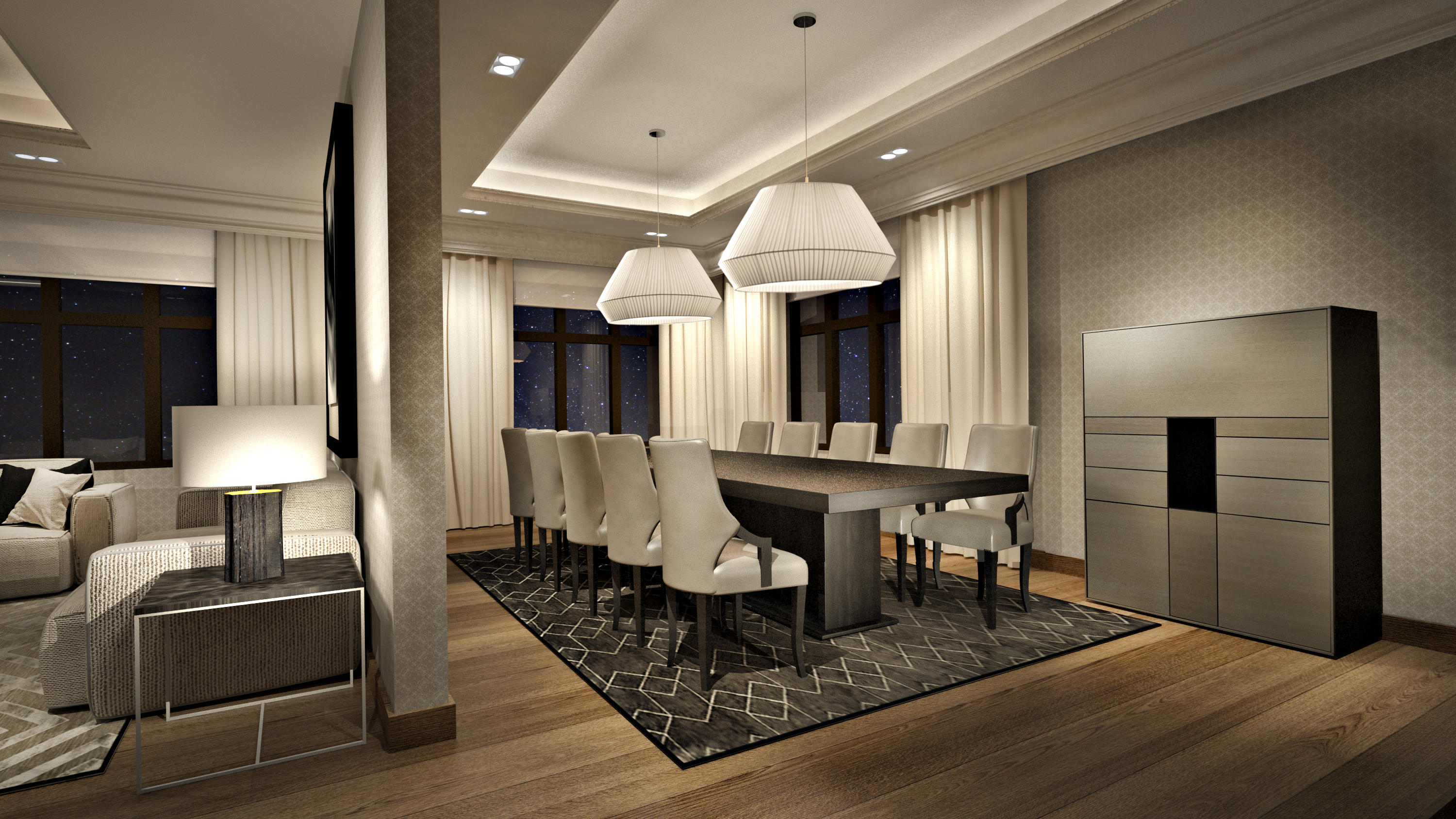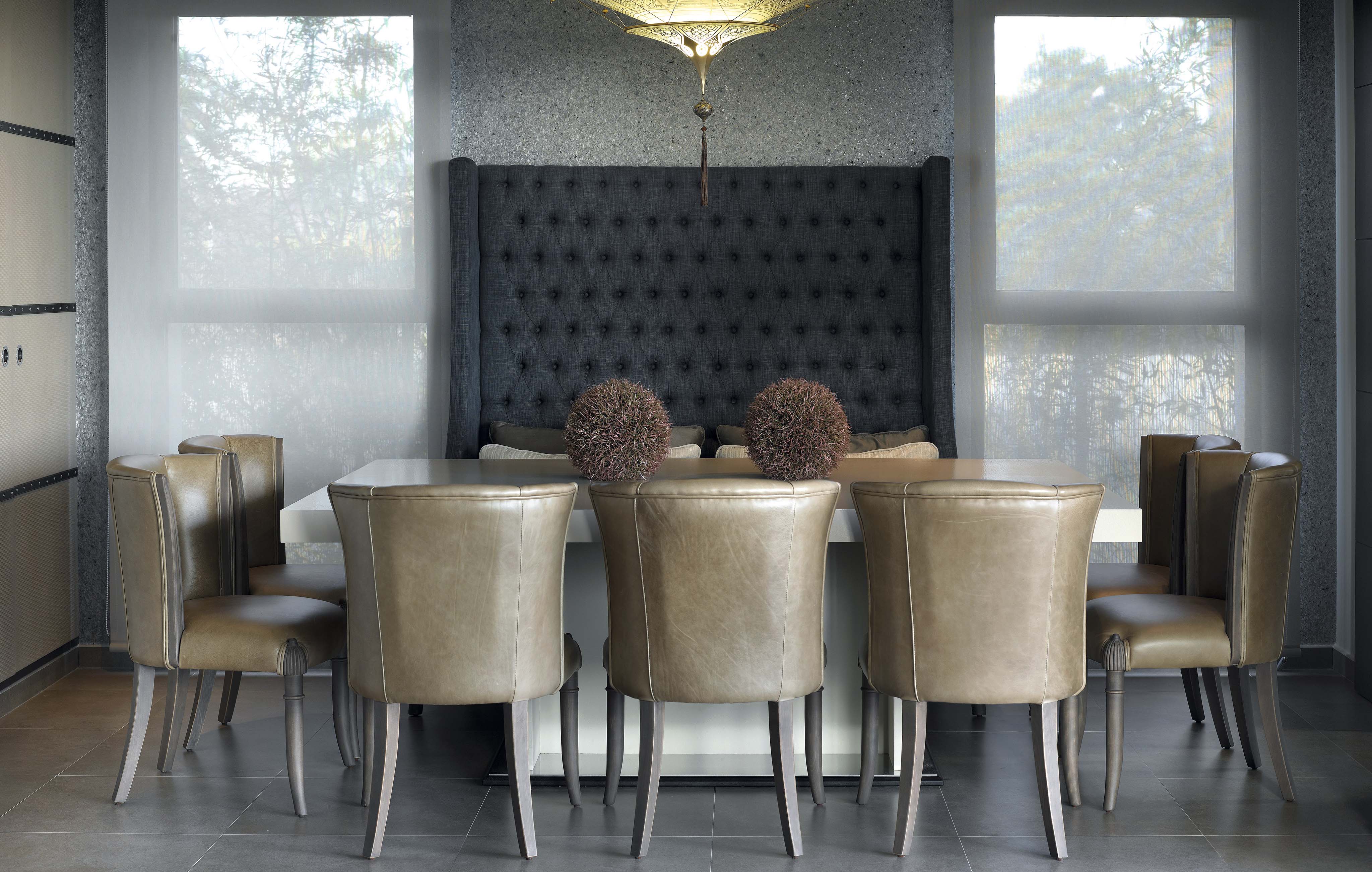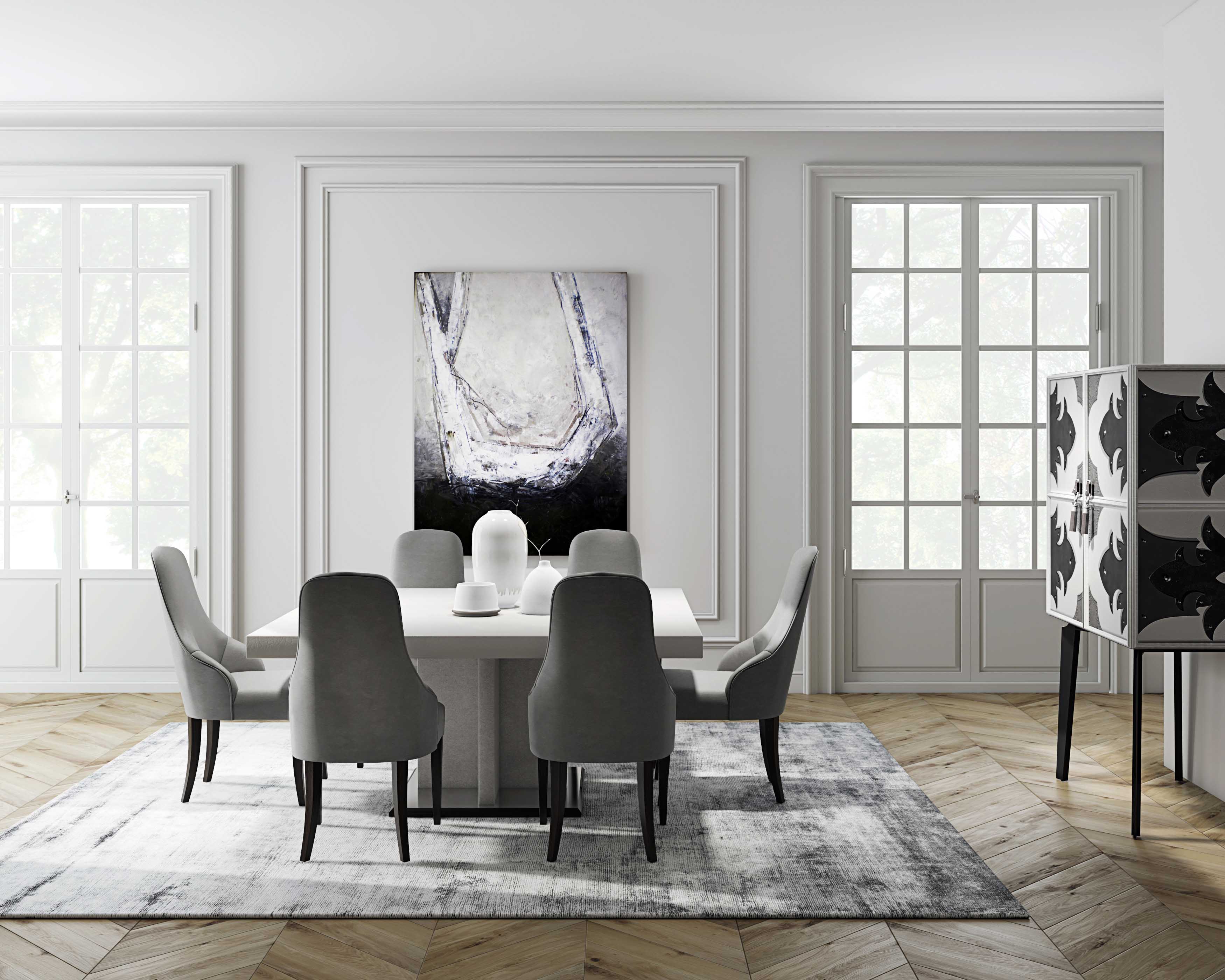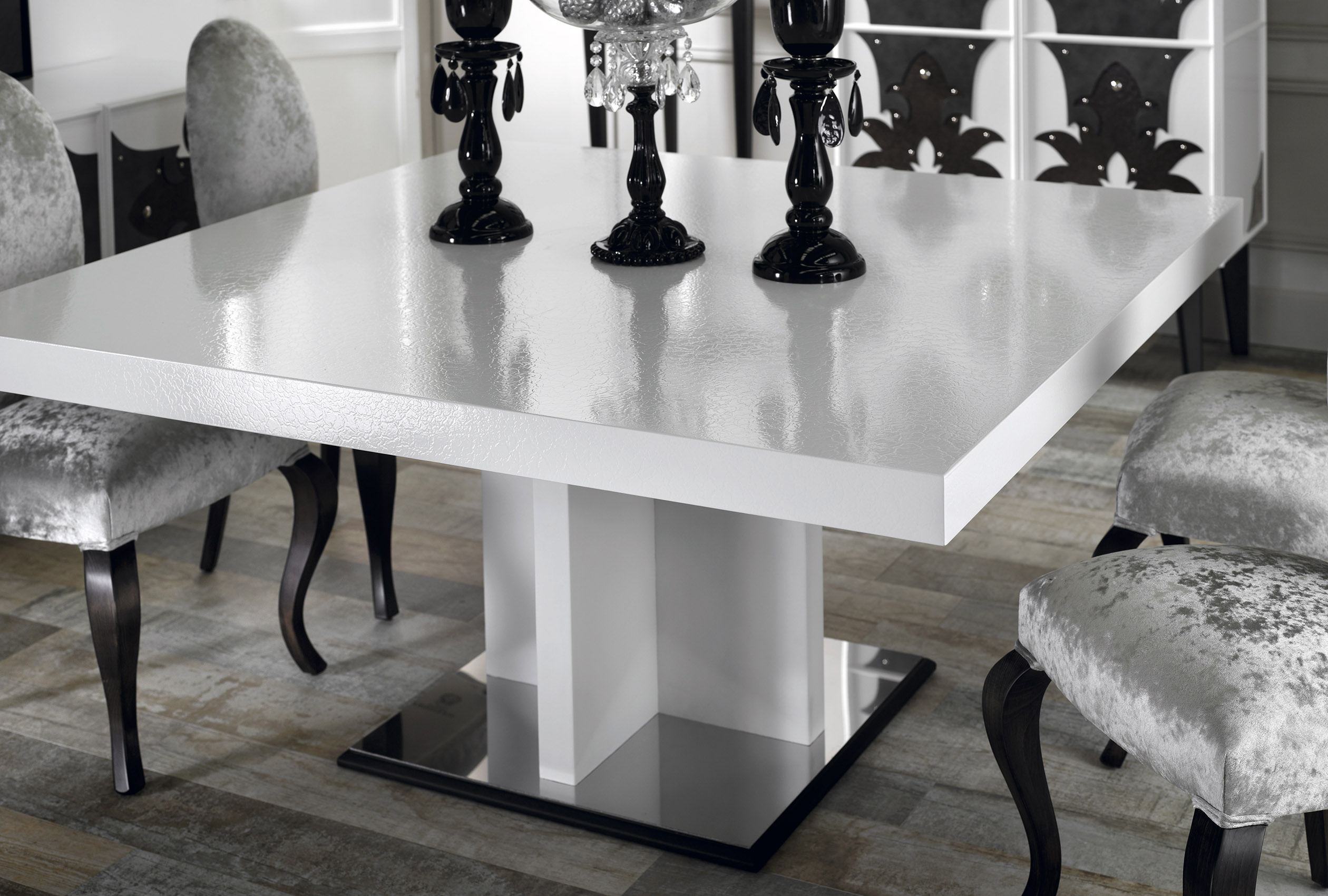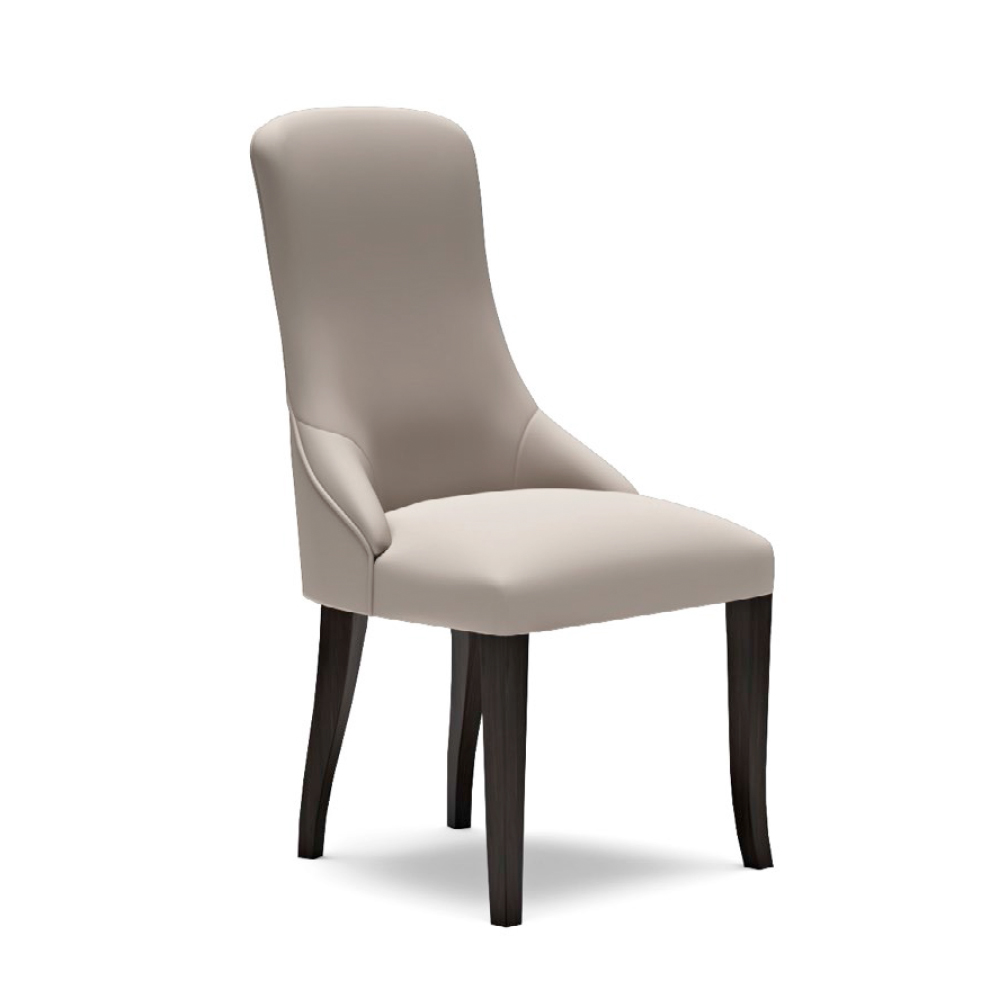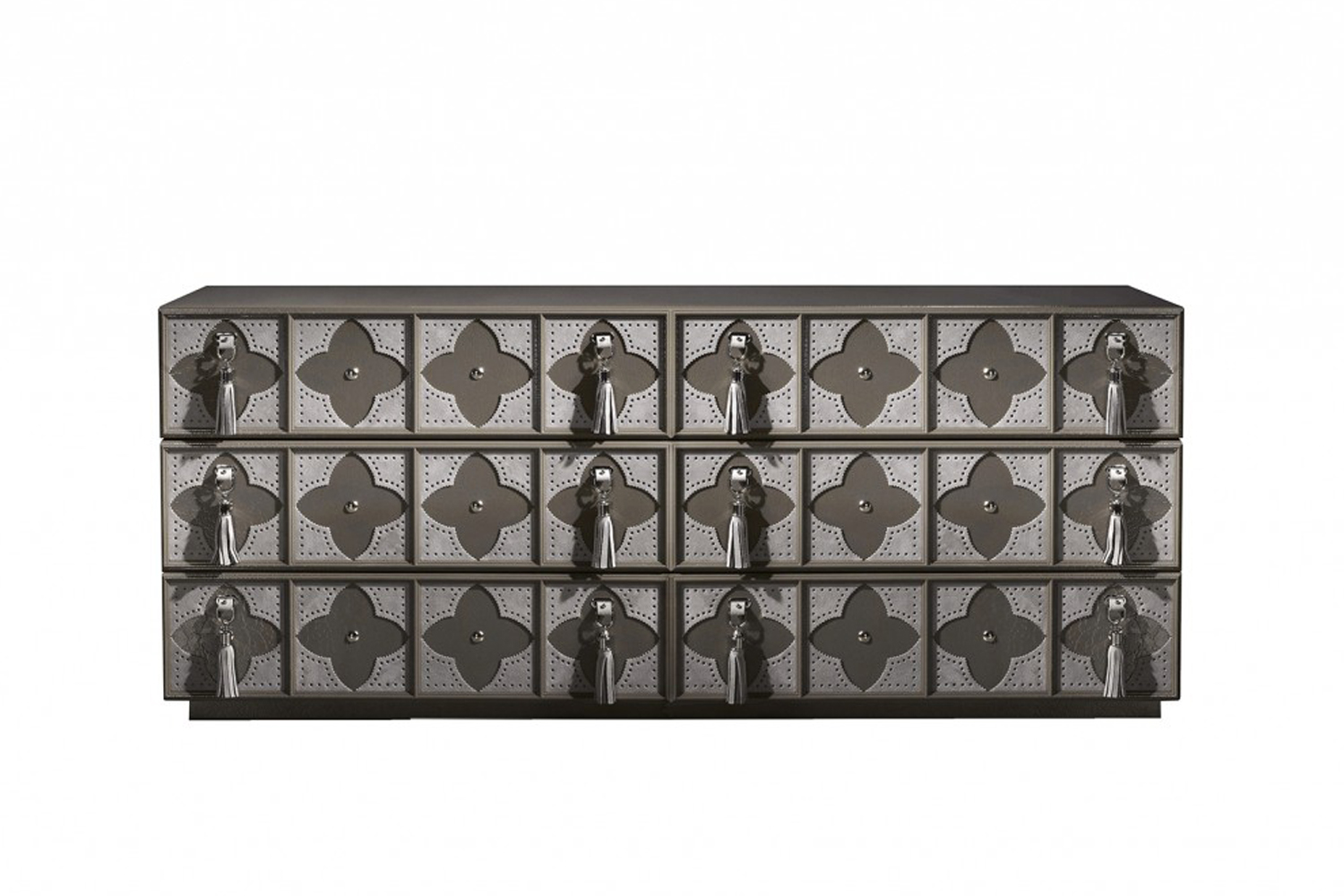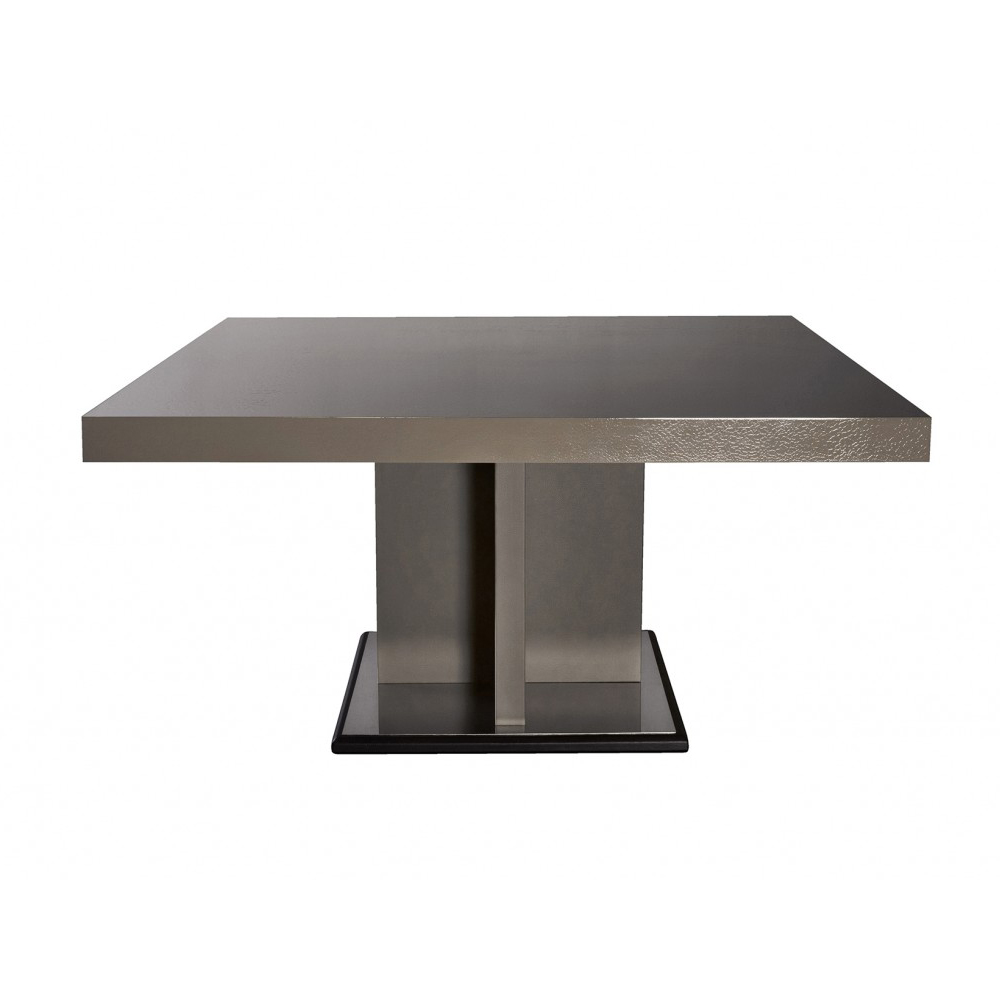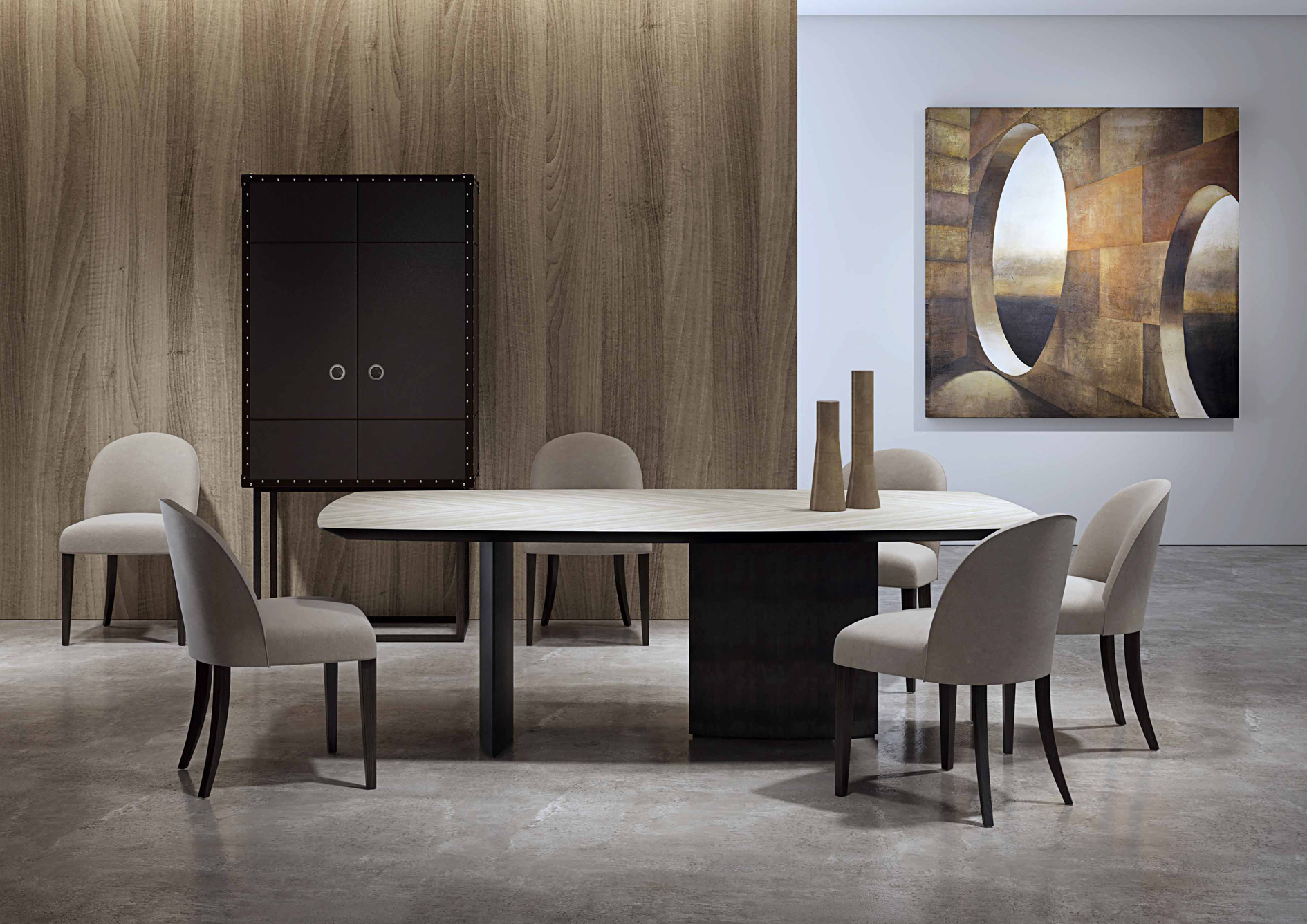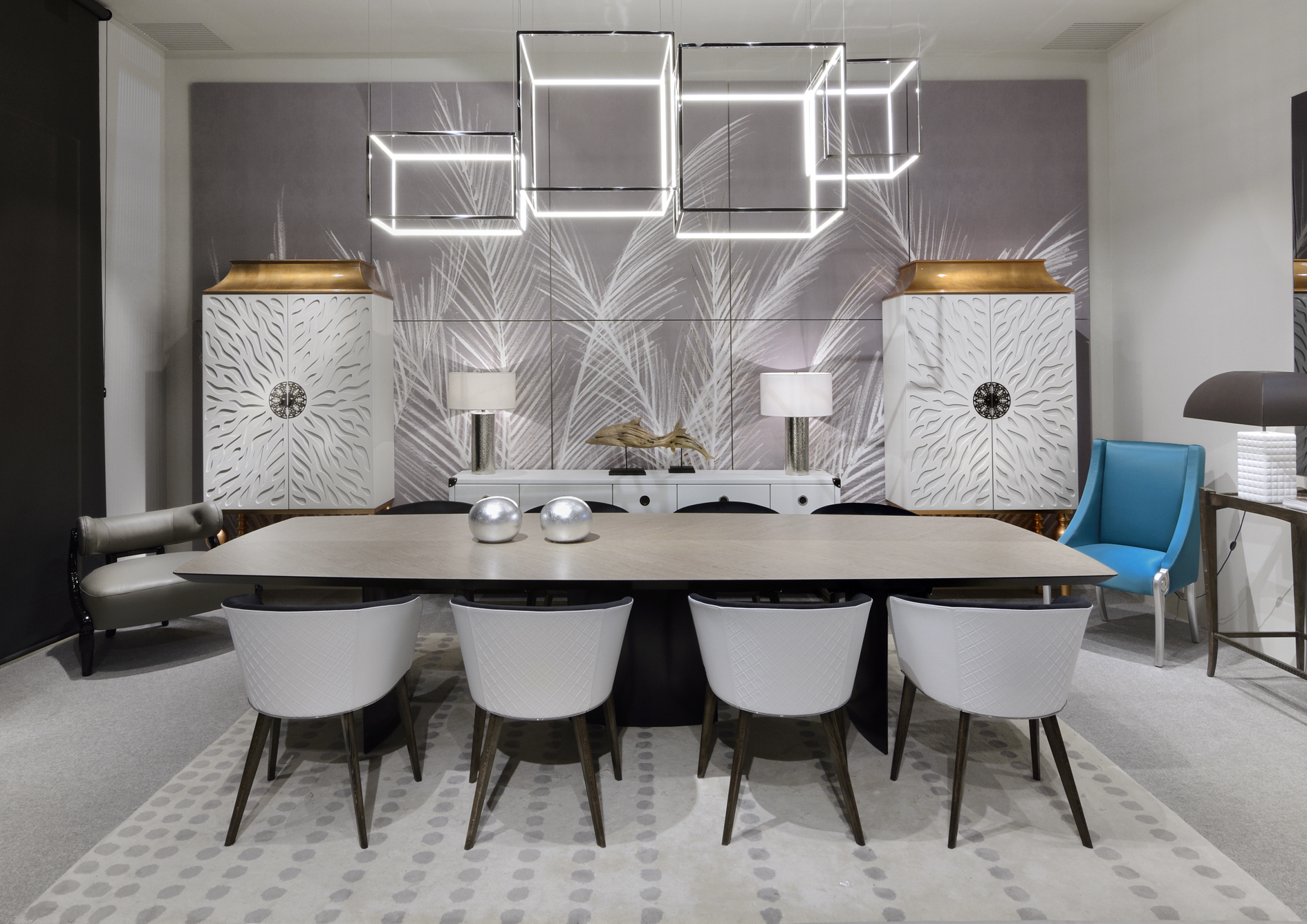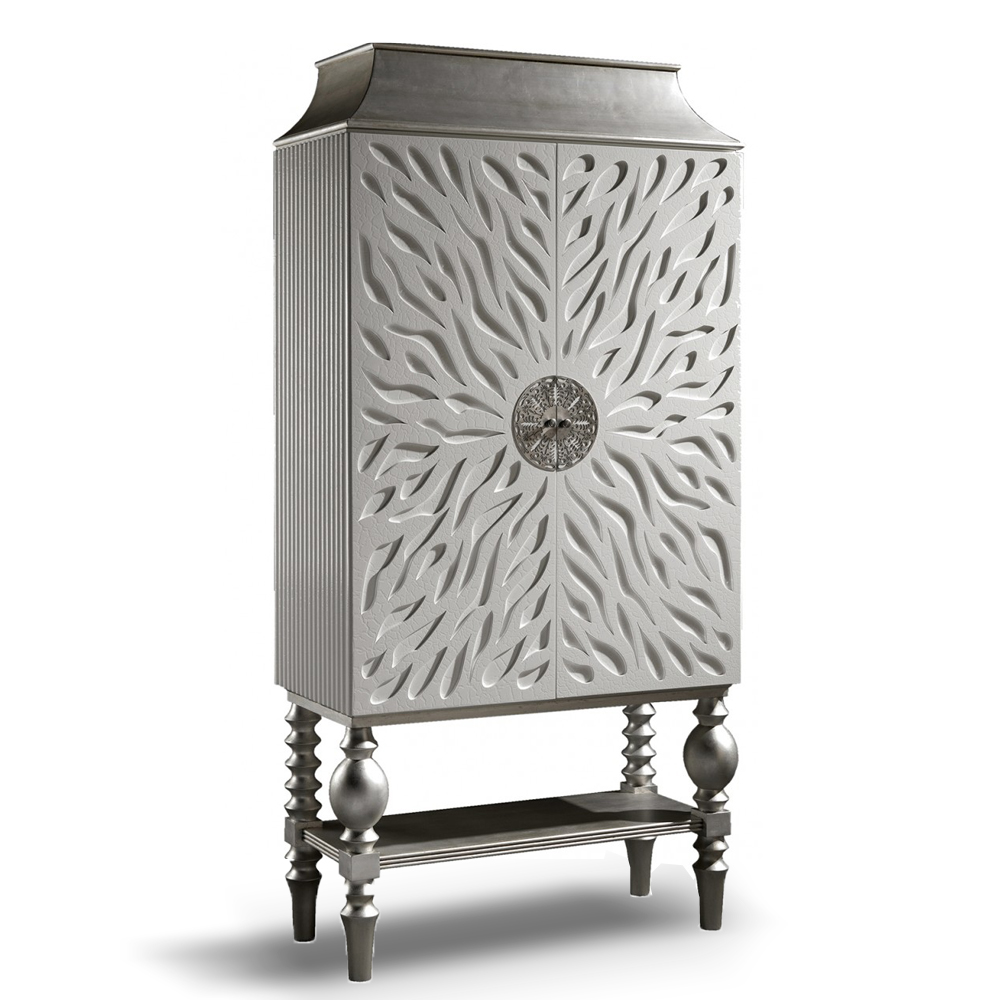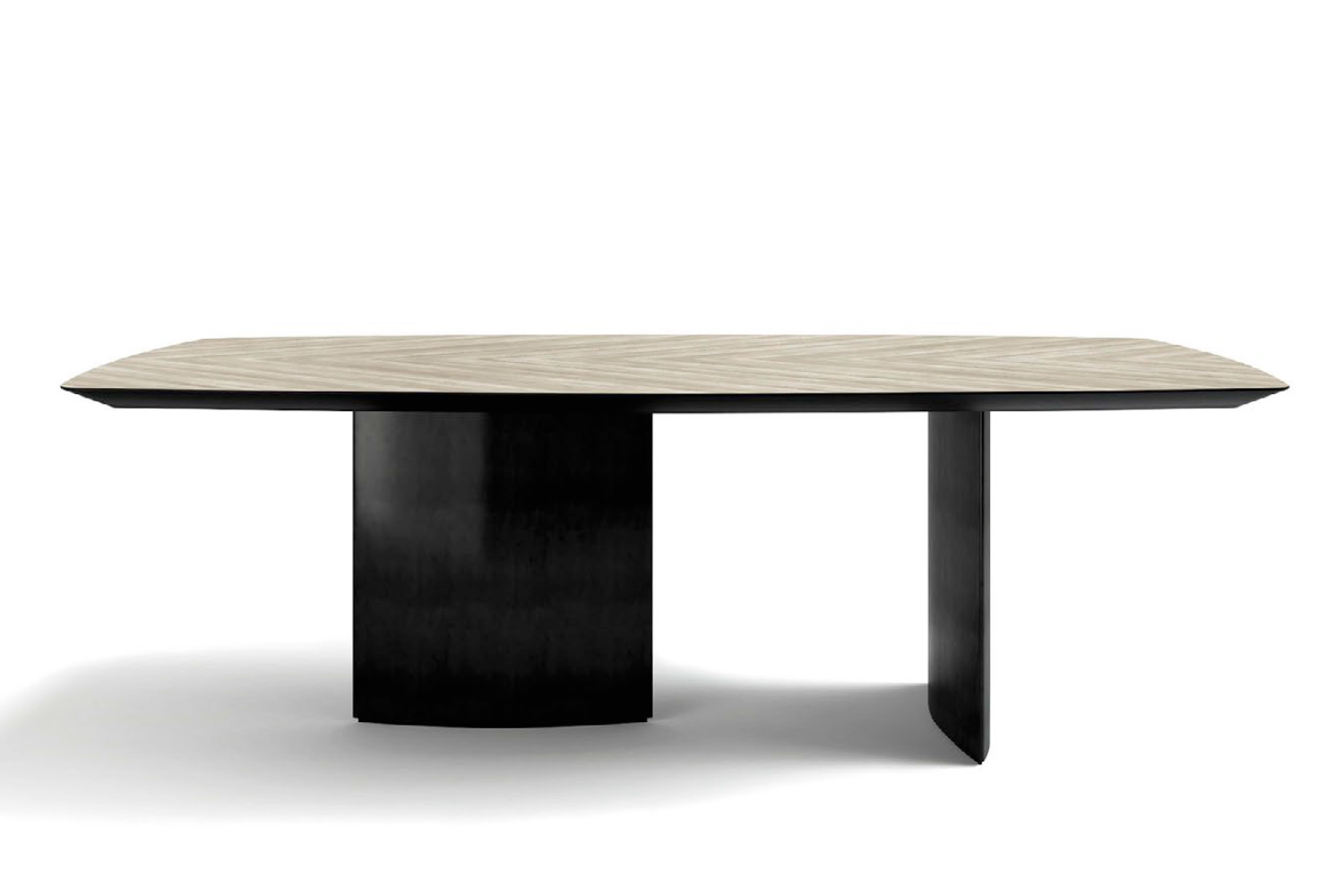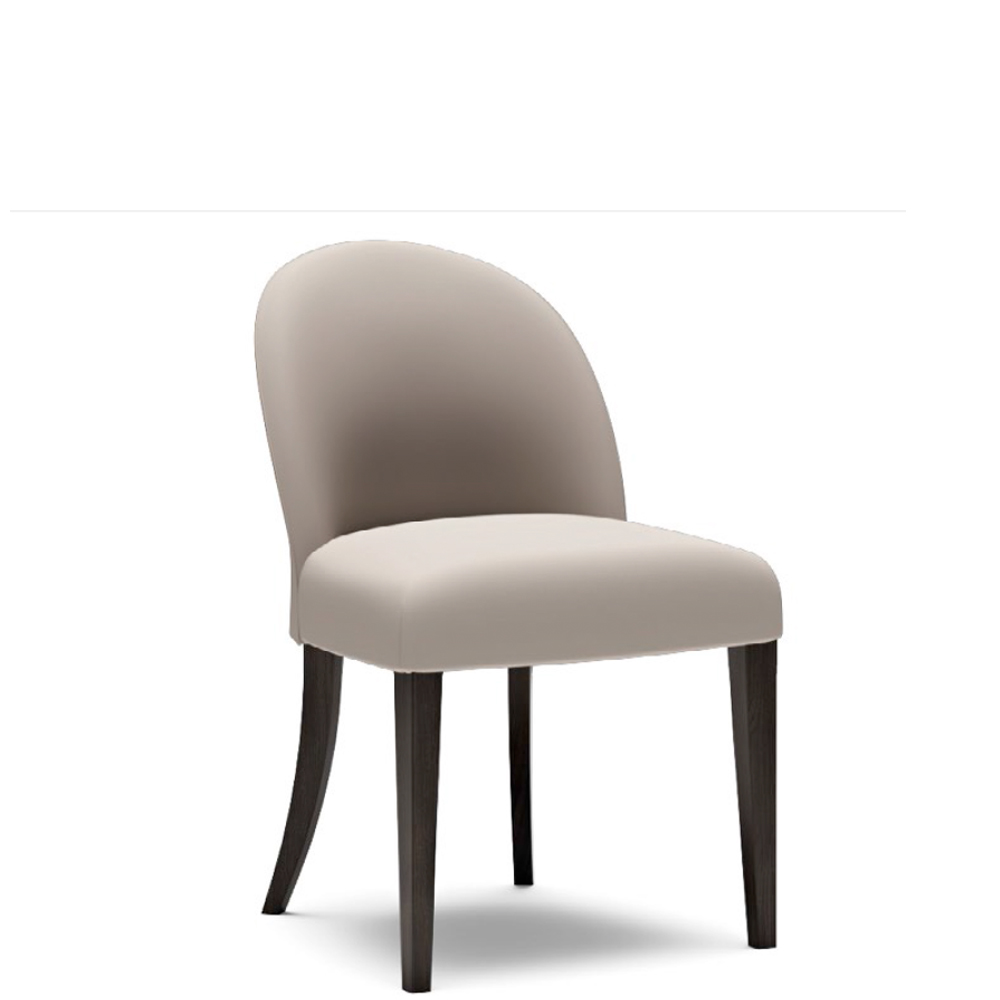 THE LIFT CRHYSLER DINING ROOM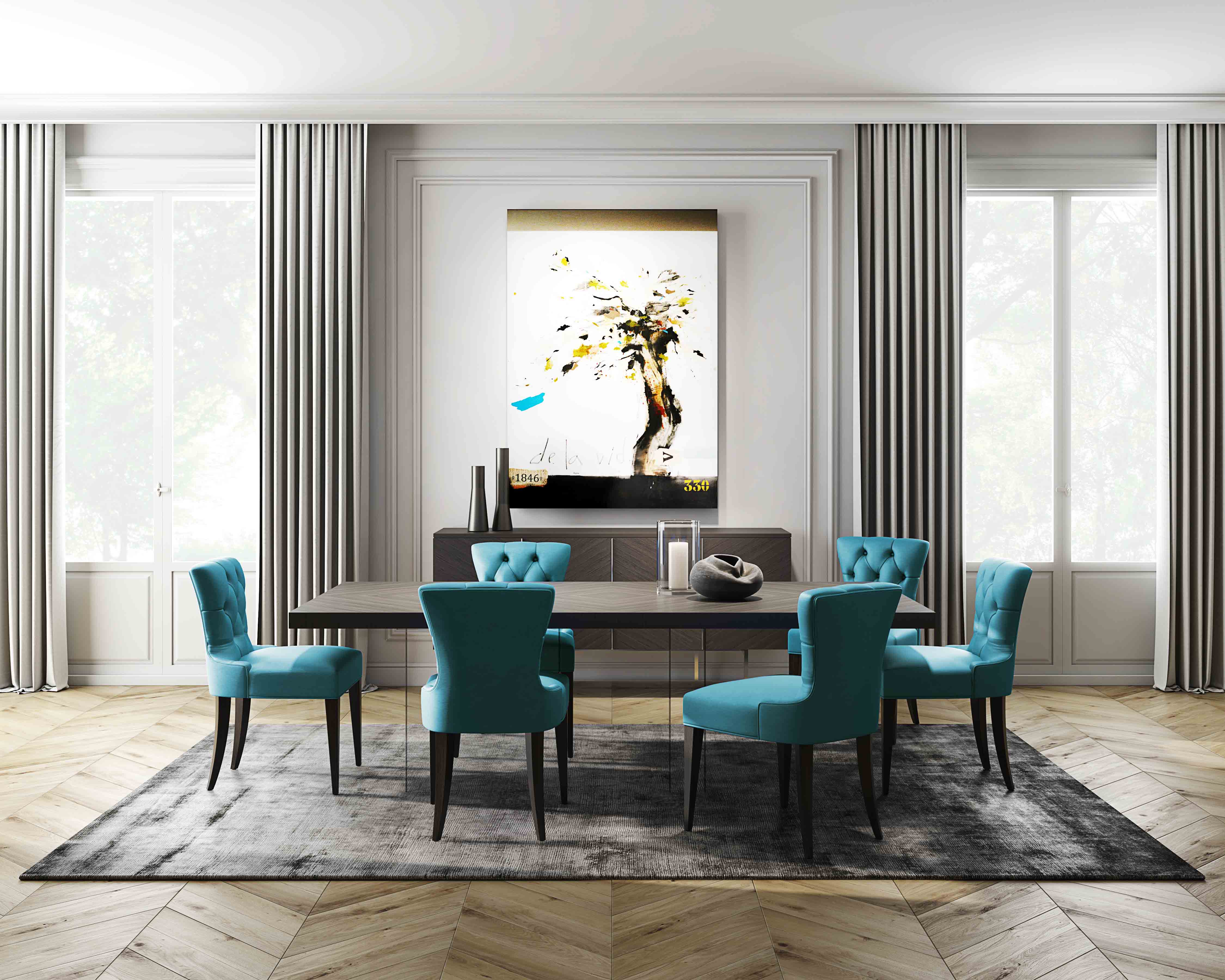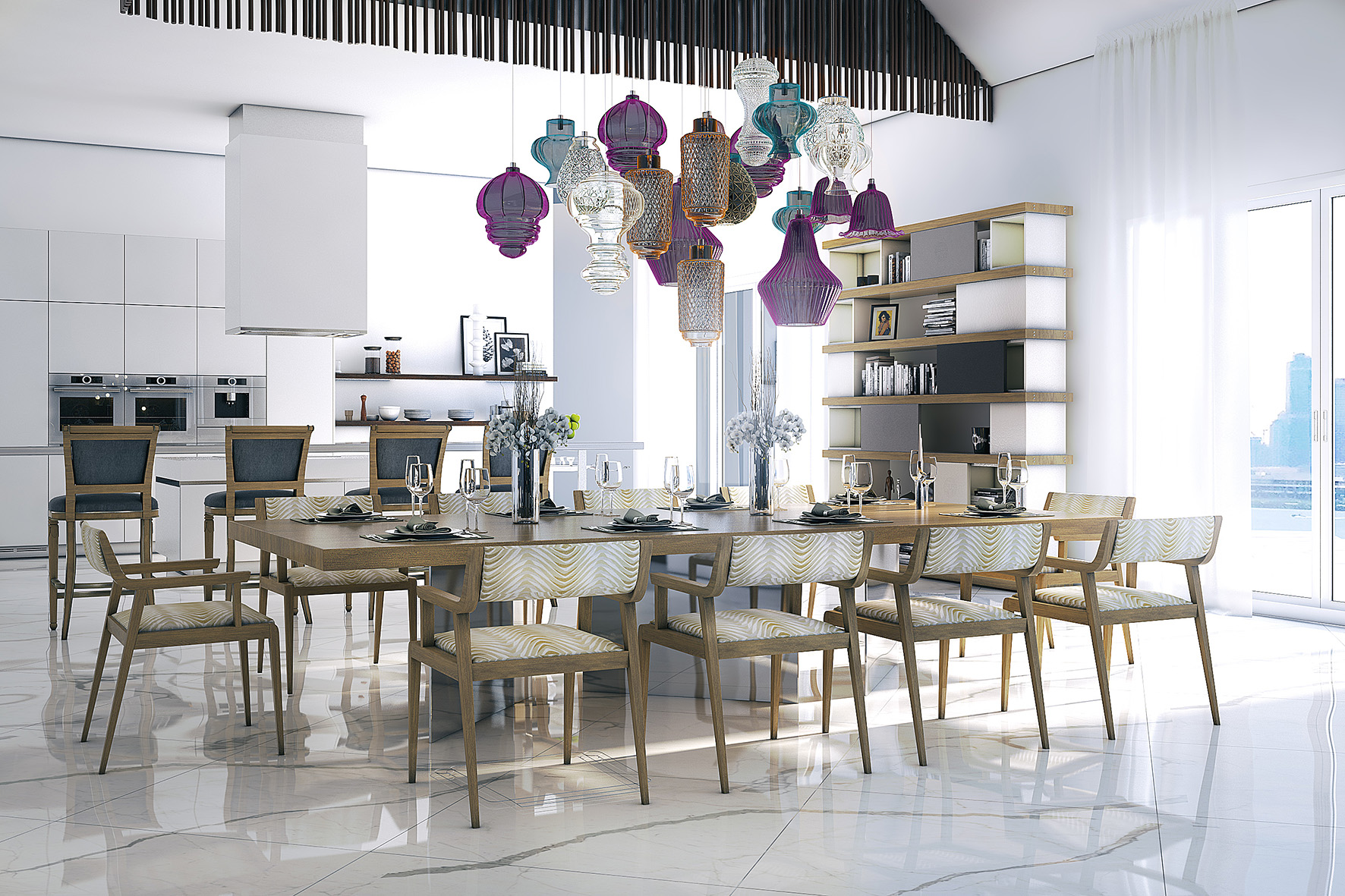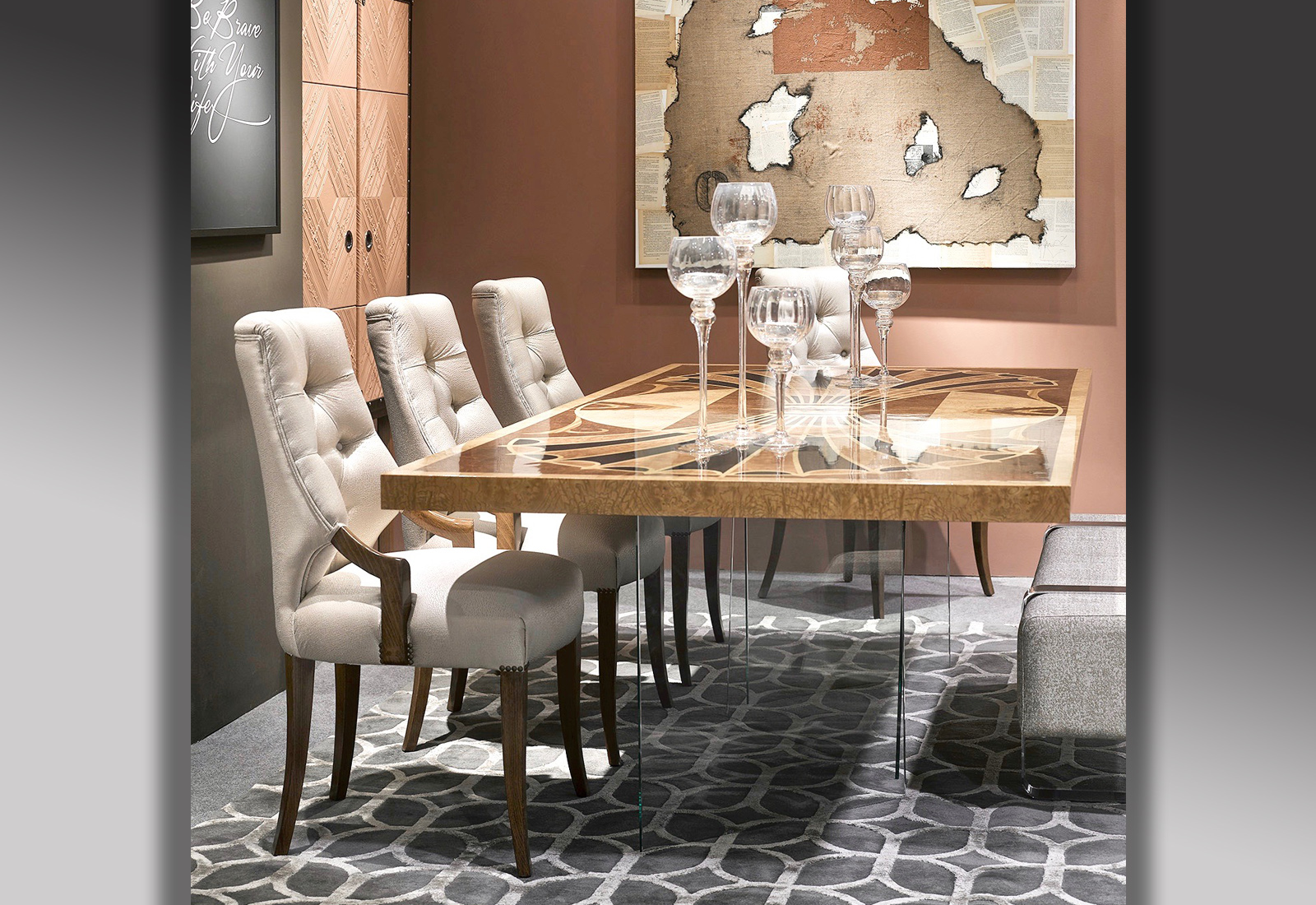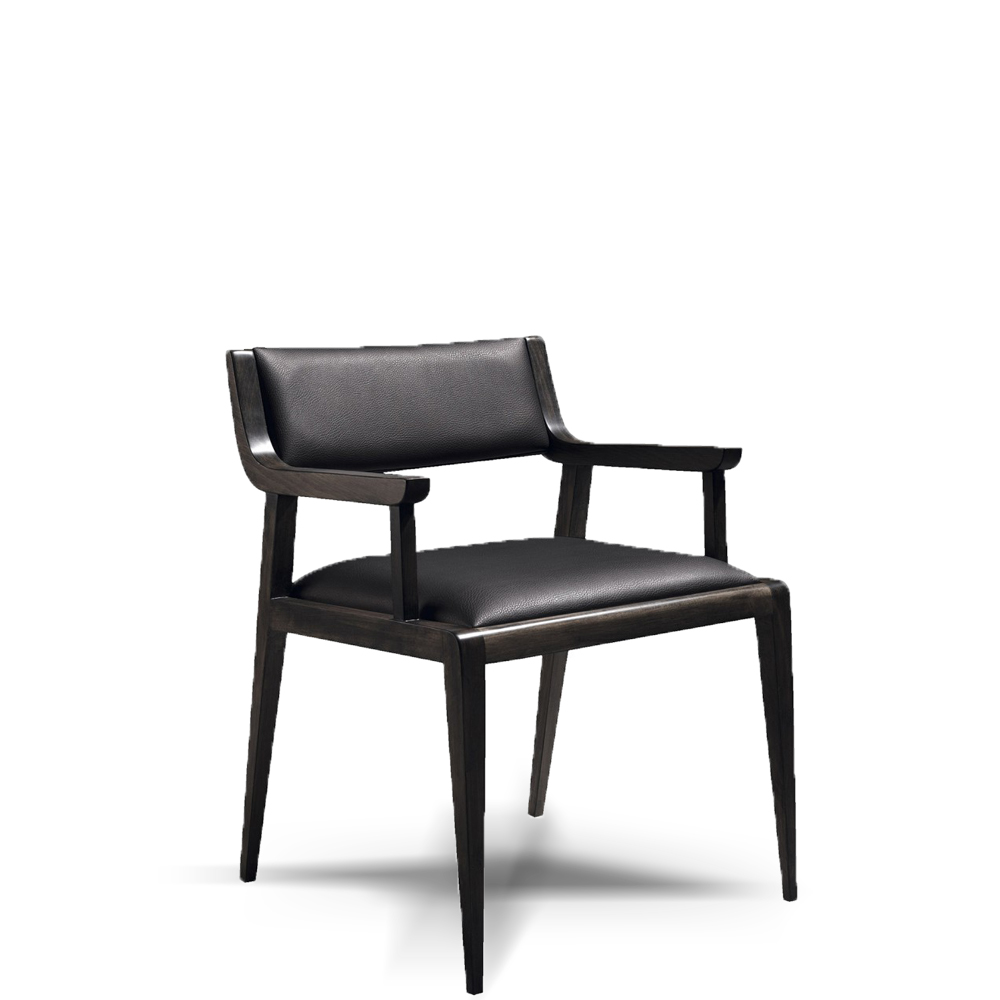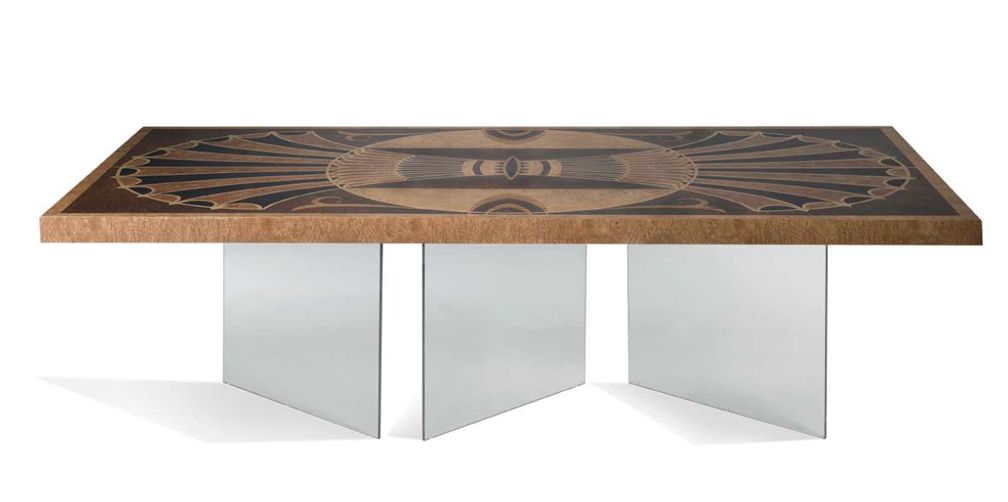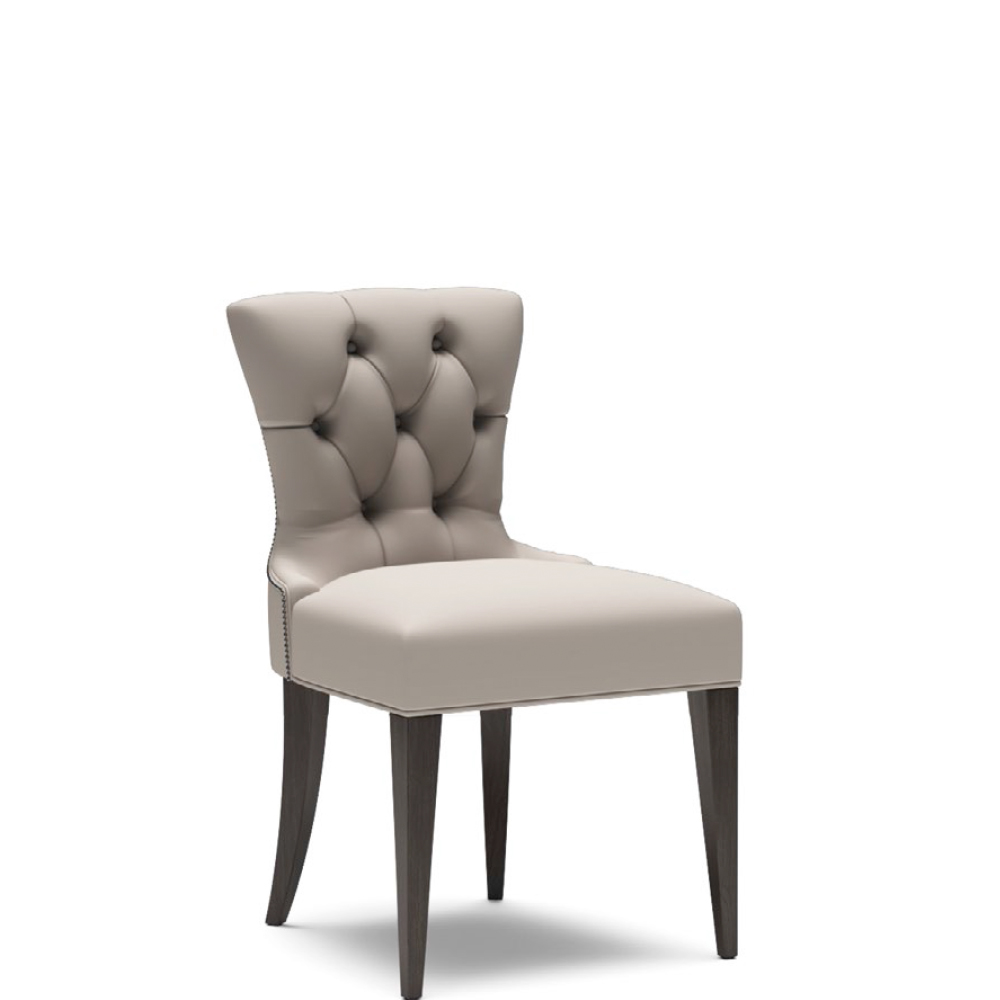 NICOSIA MODERN DINING ROOM SETS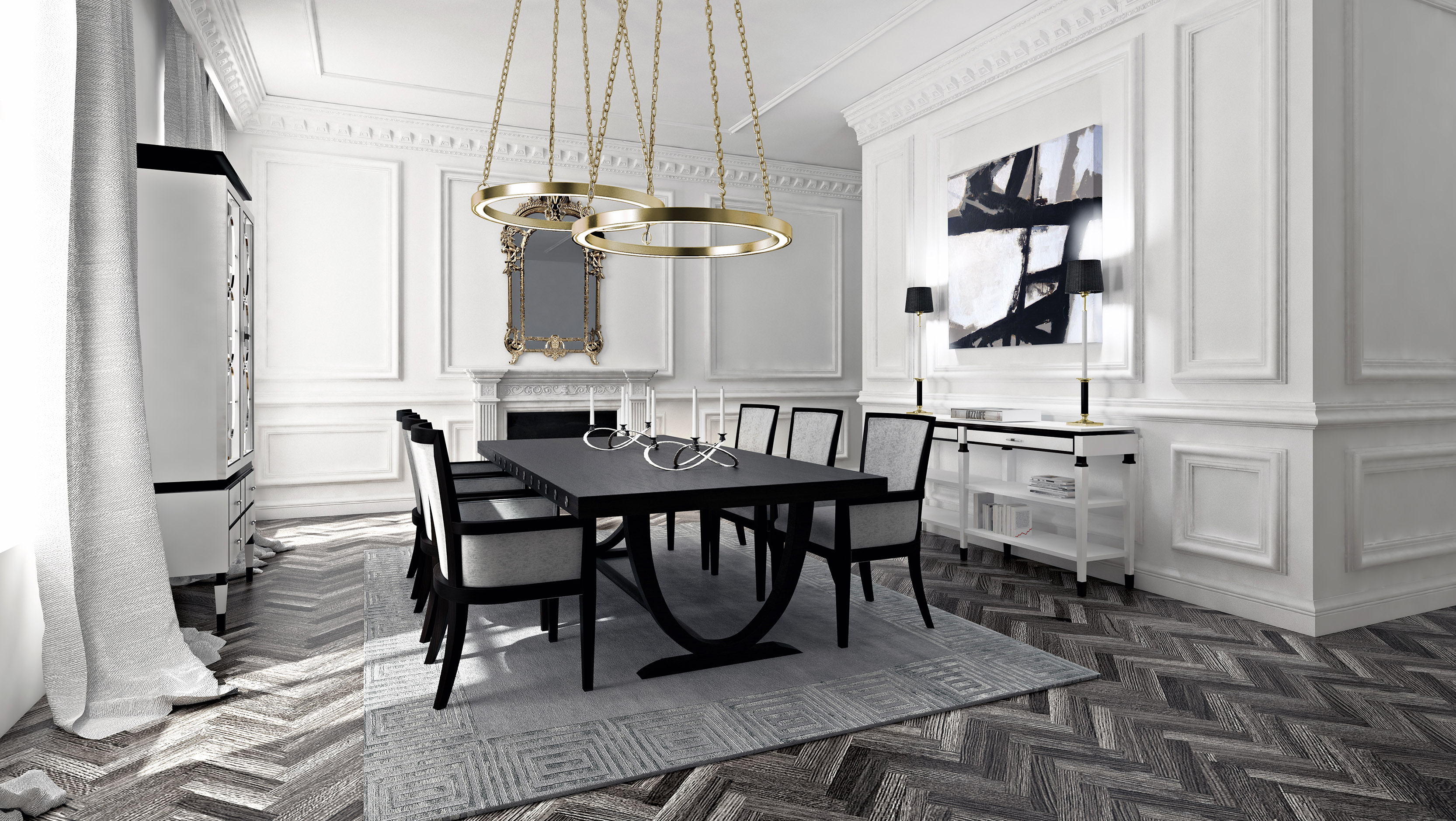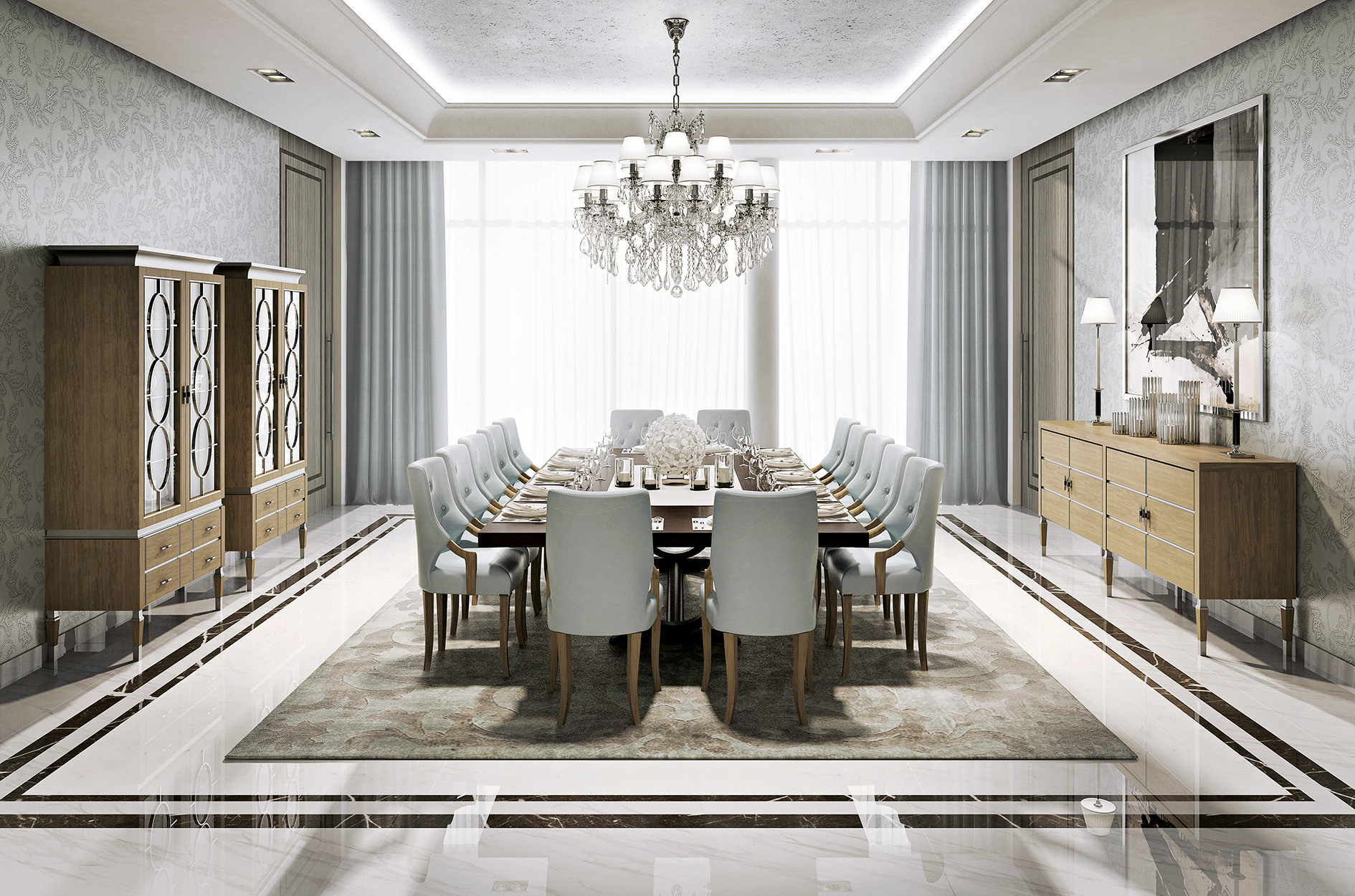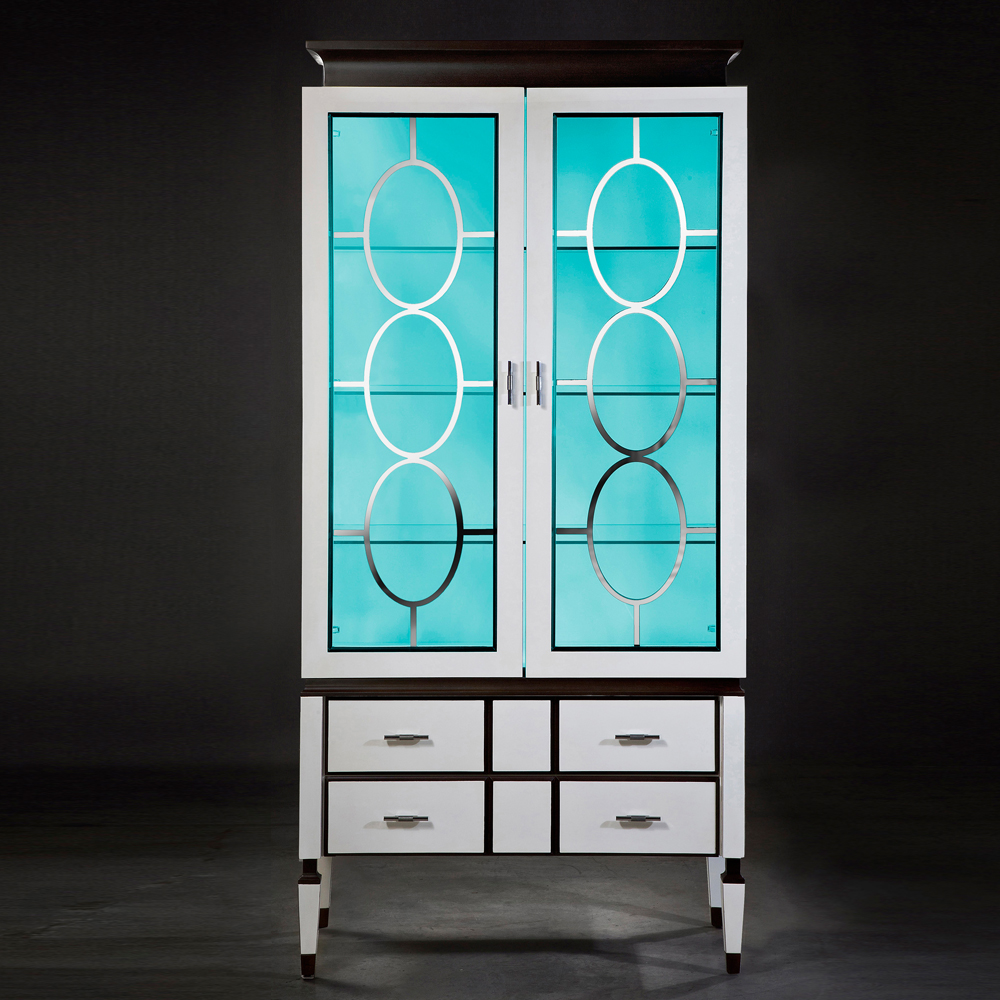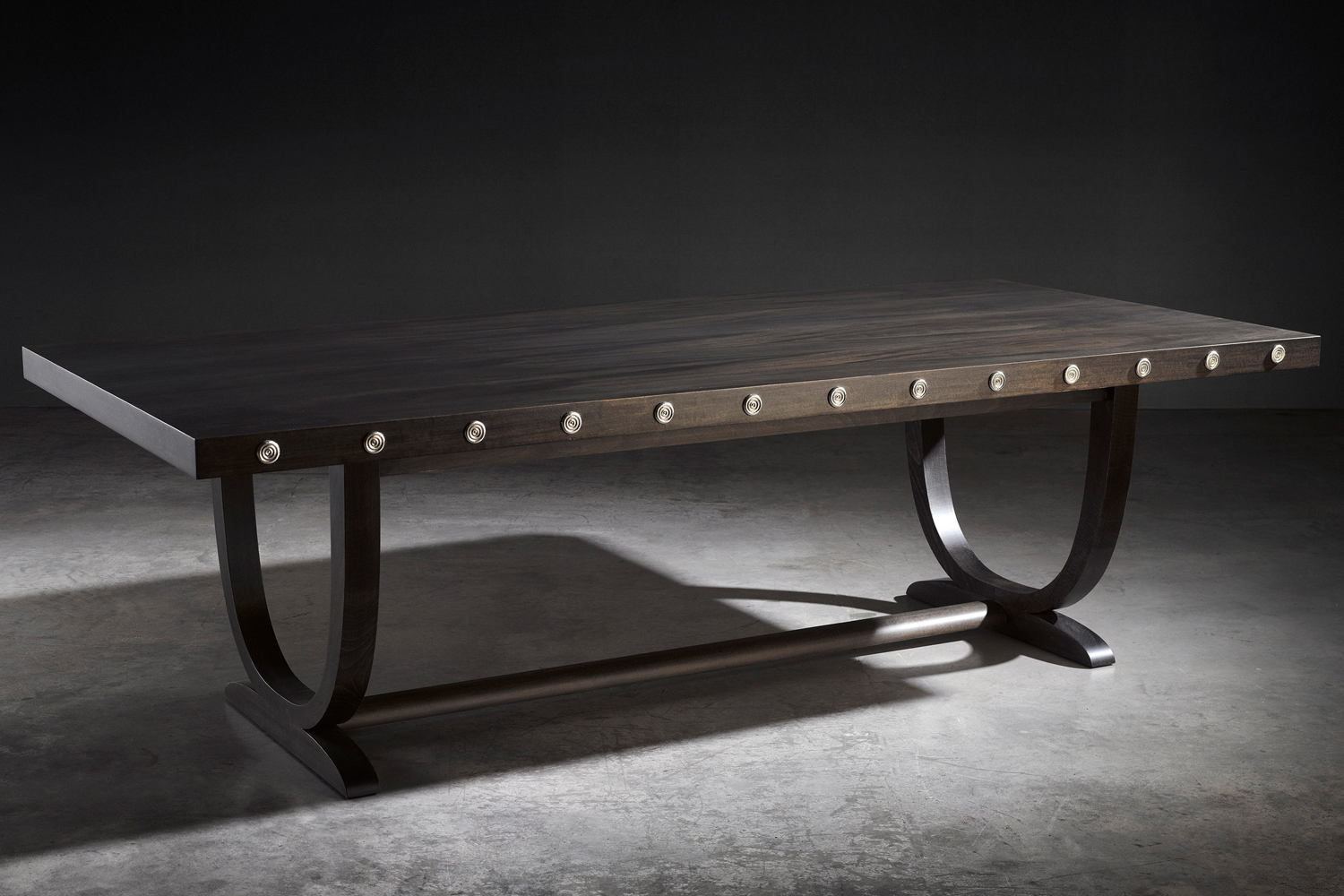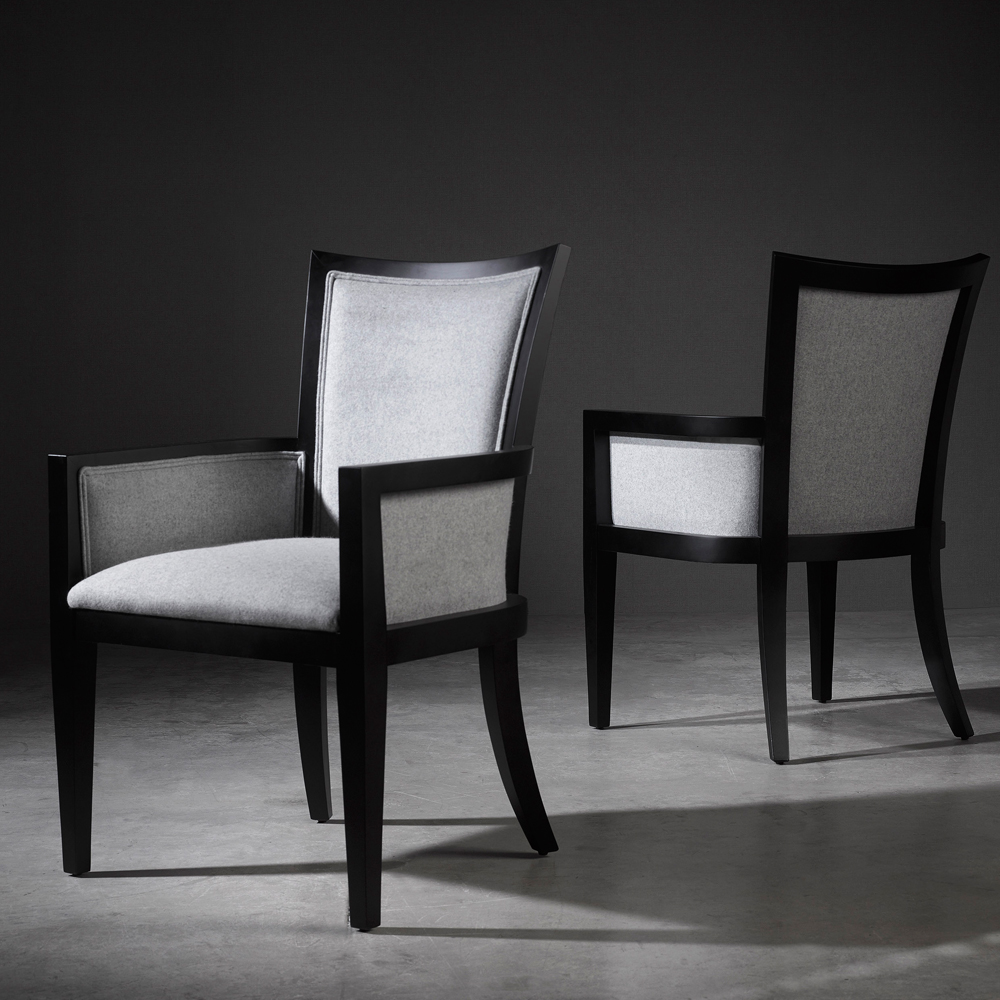 LAUREN

 Dining Room Cabinet
LAUREN DINING ROOM SET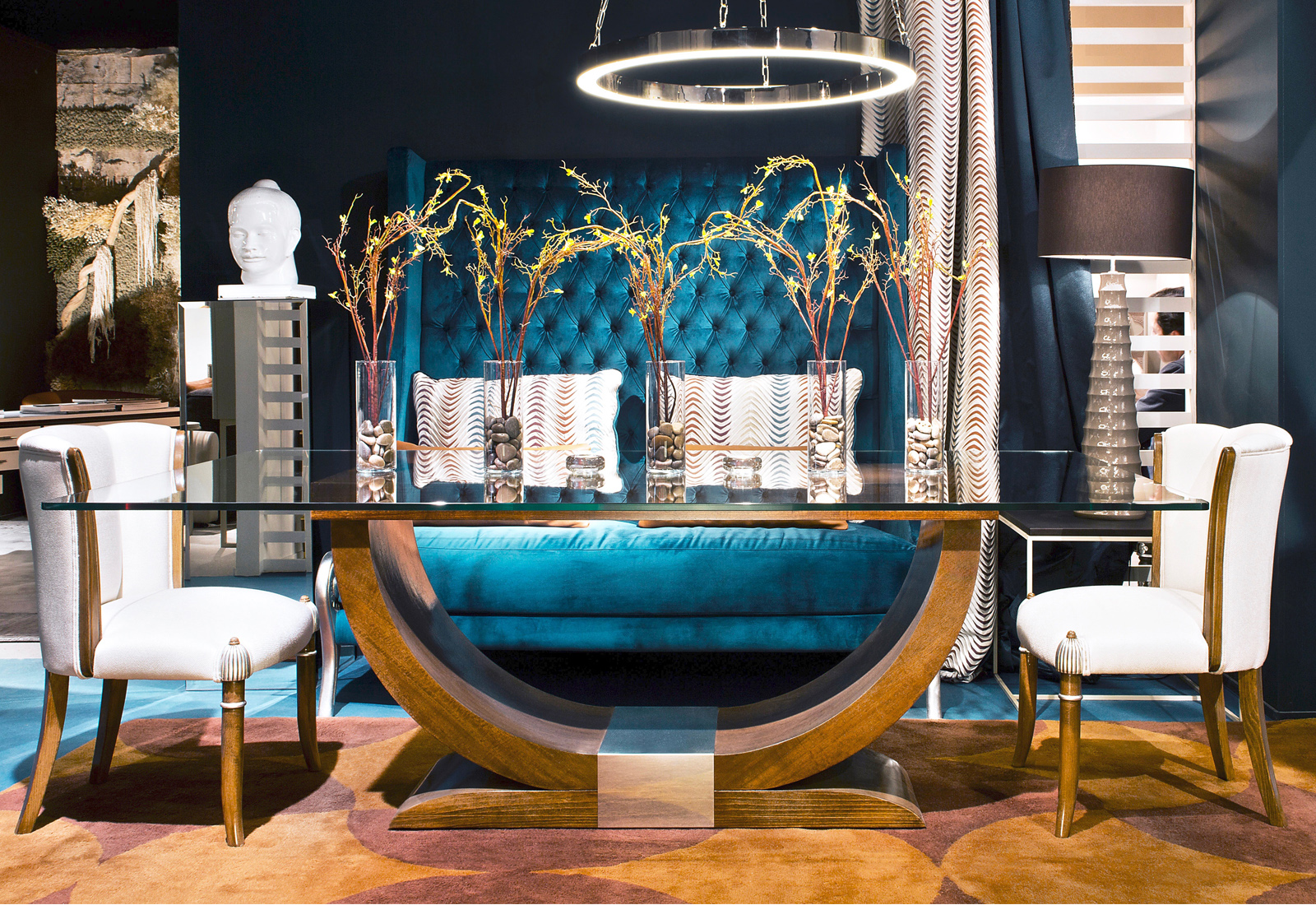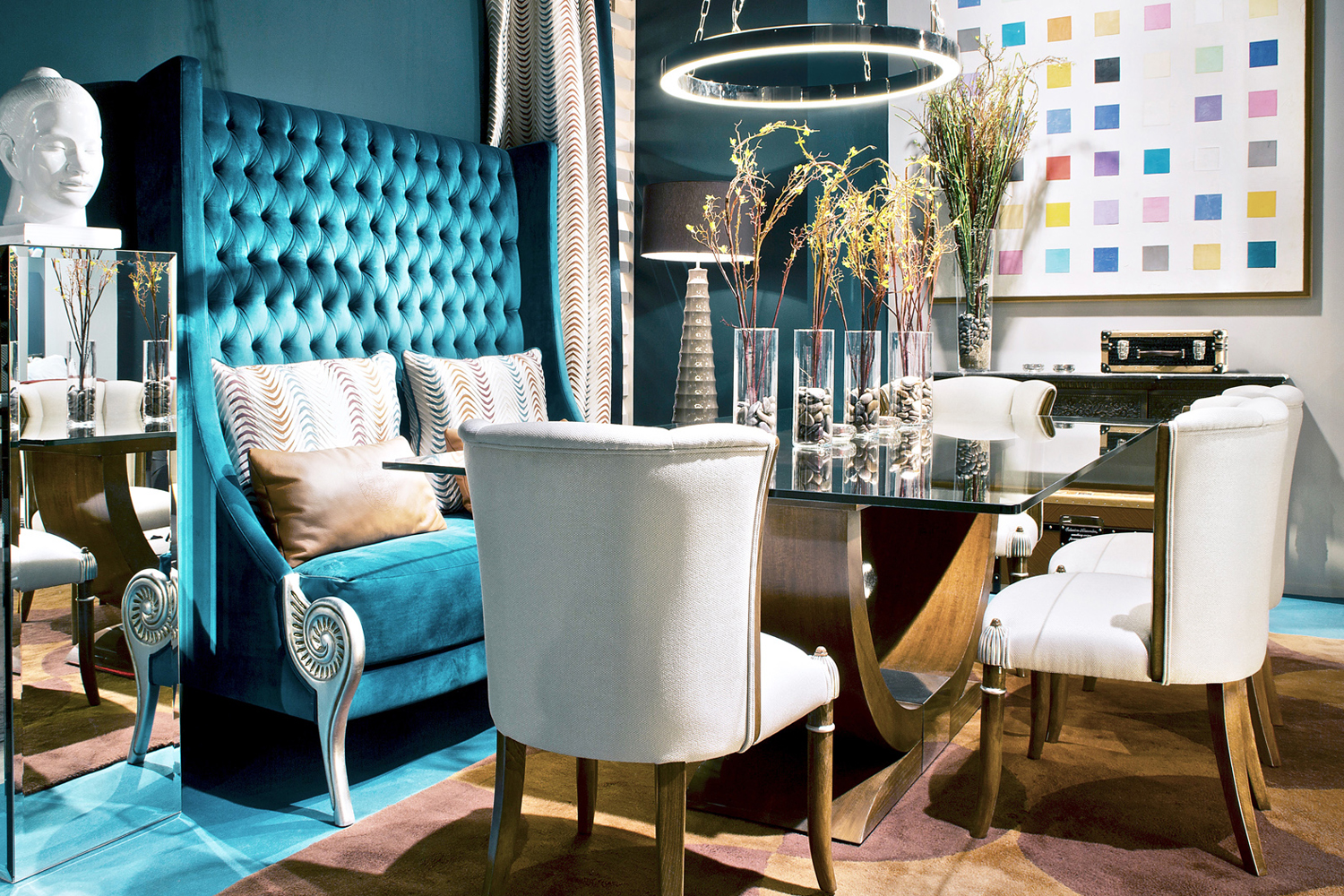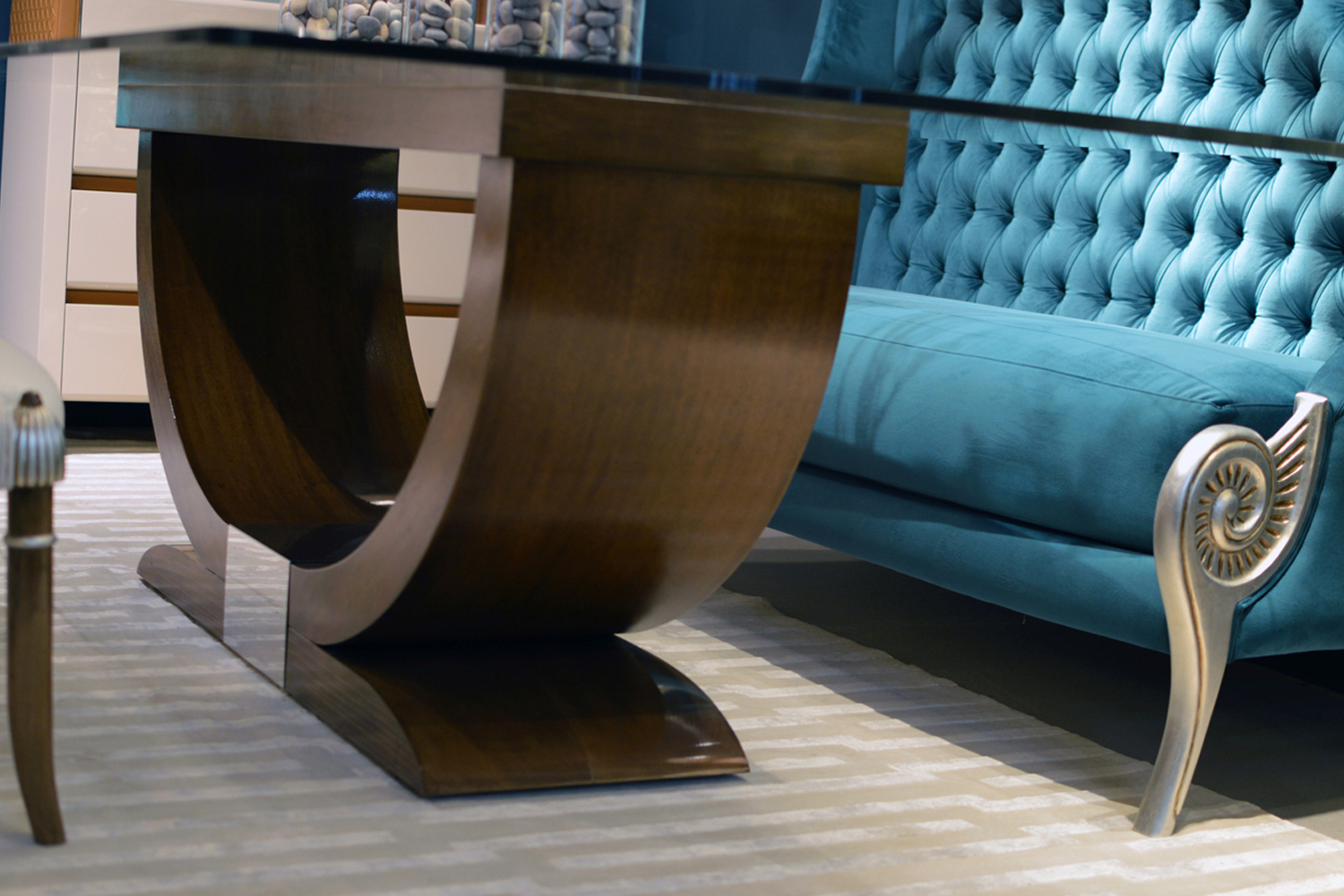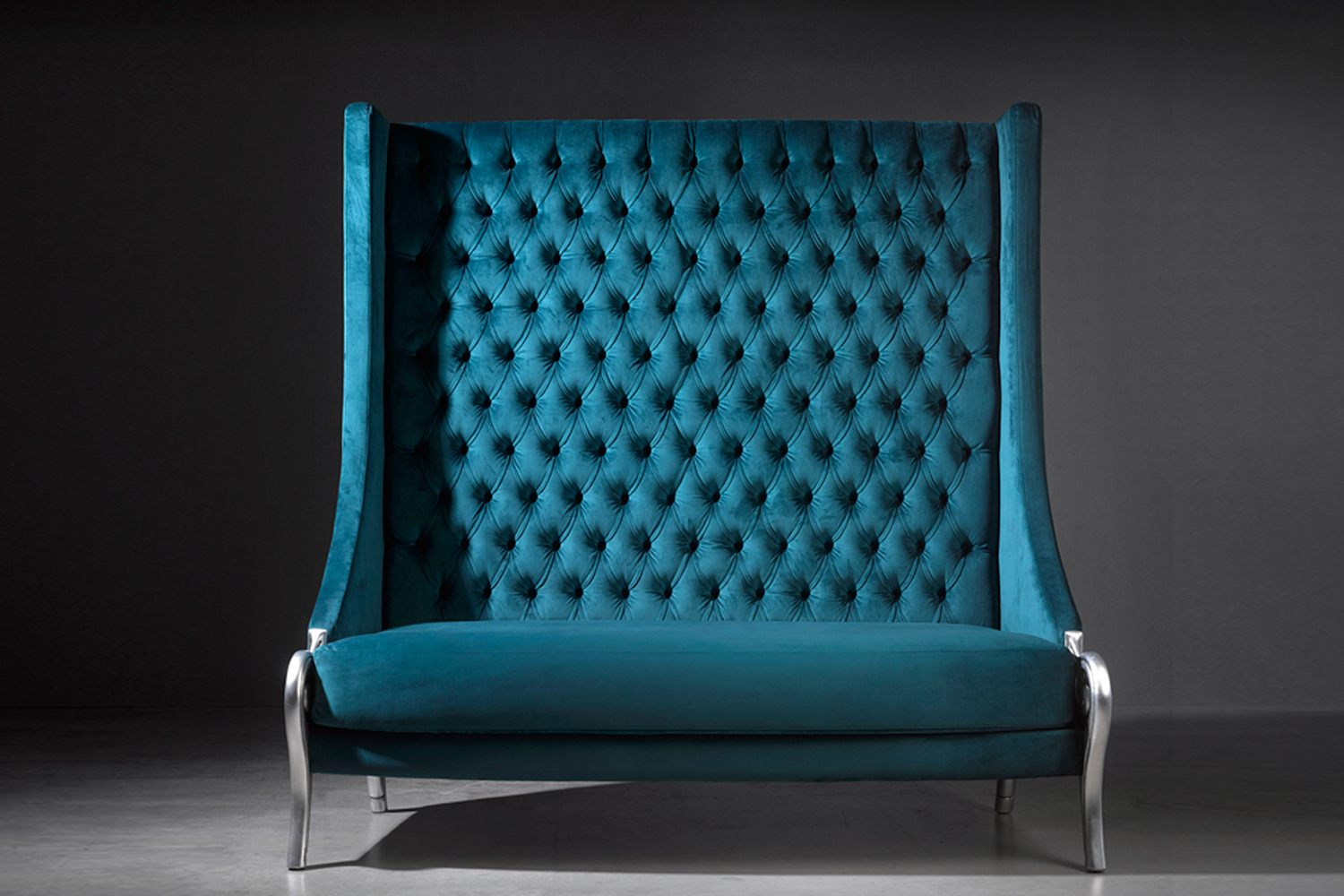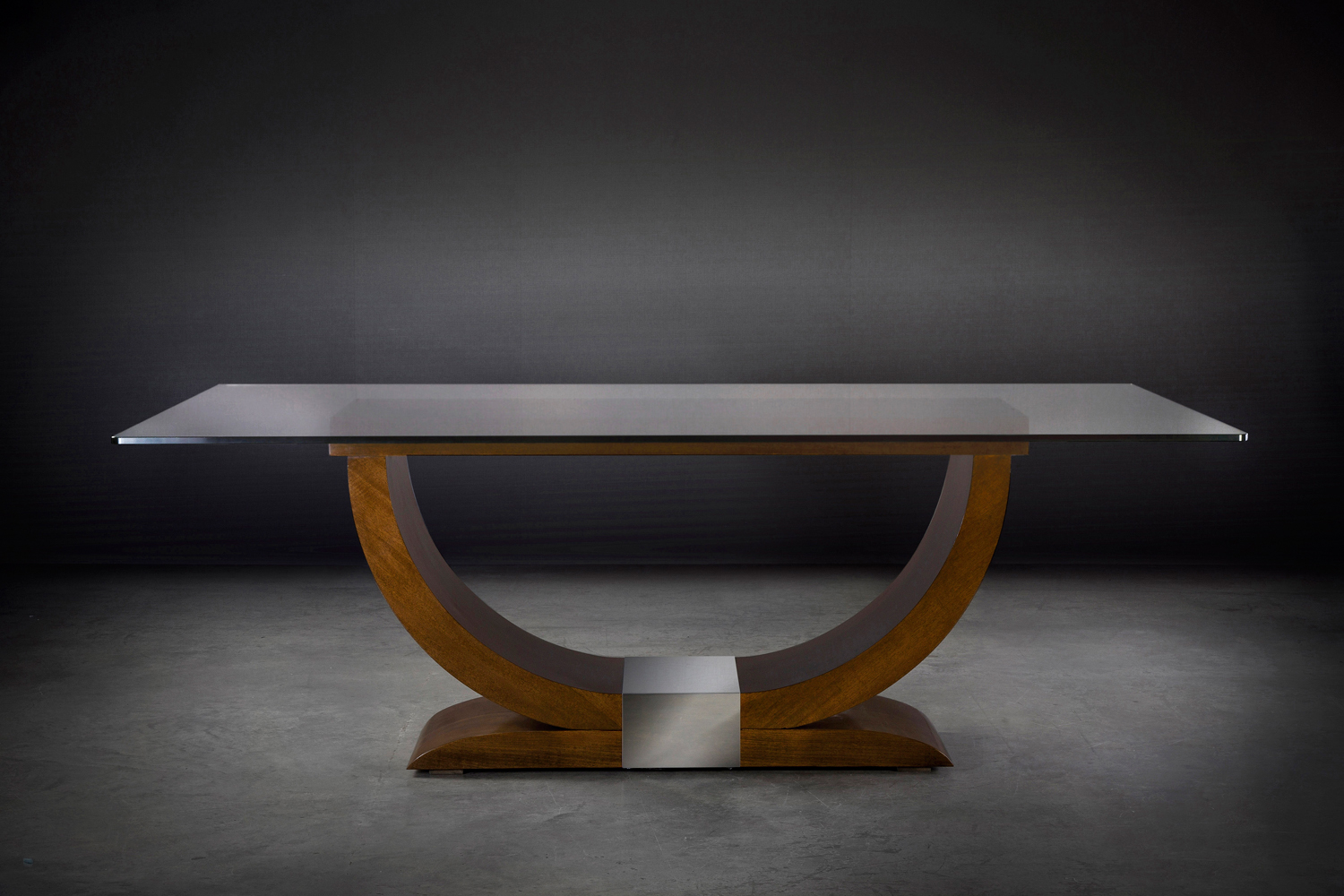 TROYANO

High Back Dining Bench
If you require any more technical details on our range of luxury dining rooms please do get in touch with us. You can contact us using our detail on our contact page. We will be more than happy to help. If you have a propensity to create something completely bespoke, then we would love to be involved.
 Alternatively, please download our Pictorial Index catalogue for more information.
If you would like a hard copy, please do contact us.